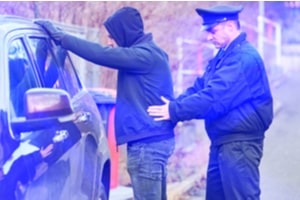 It is not always easy to understand where police officers' authority ends and citizens' constitutional rights begin. If you are like many people, you may be unsure of what rights are afforded to you by state and federal law. You may also be unsure of how those rights apply to police searches and seizures. It is crucial for every citizen to know when police do and do not have the right to search personal property. If police officers discover evidence of a crime in an unlawful search, that evidence may be inadmissible or unusable during criminal proceedings.
Rights Protected by the Fourth Amendment to the U.S. Constitution
The Fourth Amendment enforces our right to be free of "unreasonable searches and seizures" by government officials like police officers. A government official cannot simply search a person's home or belongings or take a person's property for no reason. However, police searches that meet certain criteria are permissible under the Fourth Amendment and other legislation. Our expectation of privacy also varies depending on the type of property in question. For example, police do not have to obtain a search warrant before they search a motor vehicle.
When Can Police Search My Car?
In order to legally search your car, truck, van, or another vehicle, at least one of the following elements must be present:
...