2591 Dallas Parkway, Suite 207A, Frisco, TX 75034
Free Consultations
469-333-3333
Collin County, Texas Writ Bond Process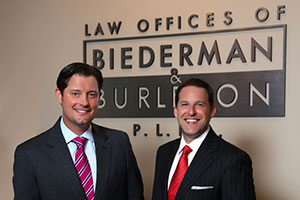 McKinney, Texas Attorney Writ Bond Providers
Q) What is the bond or bail process in Collin County?
A) Anytime someone is arrested they must see a judge. And a judge sets what's called the bond or the bail in the case. Once that bond or bail is set, you may post that bond to get out. There are two options in order to do that:
1. Post A Cash Bond - With a cash bond, basically you pay the full amount of the bond. For instance, if the bond is set at $1000, you would pay $1000 (typically only cash is allowed) and be issued a receipt. If the arrestee does not violate the terms of that bond, you are returned that money at the end of the case (minus a small processing fee).
2. Post a Bail Bond – With a bail bond, you hire a bail bondsman to post that bond for you. Typically, they charge a fee between 10% and 20% of the bond. So, for a $1000 bond, you'd pay about $200 to get that arrestee out of jail. Because it is a "fee" you do not get that money back. The Bondsman would then put up the money for the bond for you (in theory, they don't actually pay that money unless you abscond or jump bail).
Q) What happens if the arrestee hasn't seen the judge yet?
A) A writ bond may be in order. A writ bond is a process in which we can sometimes get someone released from jail before they see a judge. Only a Texas licensed attorney can file a Writ Bond in Collin County.
Q) Who is eligible for a Writ Bond?
A) A Writ Bond can be used if the arrestee hasn't seen the judge yet or missed the judge for the day. Writ Bonds can only be used in Misdemeanor cases. Eligible types of cases include DWI, DWI 2nd, Possession of Marijuana, Theft, and Possession of Controlled Substances.
The only type of misdemeanor case that cannot use a writ bond are cases involving Family Violence or "Class C" misdemeanors like tickets or Public Intoxication.
Q) What is the process for a Writ Bond?
A) Once we are hired we immediately go to the jail where the arrestee is held. There we must get paperwork signed by them. This would include the Plano Jail, Frisco Jail, or any other city jail. This could also include the Collin County jail.
After getting that paperwork signed, it is delivered to the Collin County Jail in McKinney, Texas and the Writ of Habeas Corpus is filed. The bond will get set, and our attorneys will post the bond.
Q) Are attorneys available on the weekend for an Attorney Writ Bond?
A) Yes! Our phones are answered 24/7 by a live human being. They will notify the attorney and you will receive a call back to discuss the process.
Q) Do I need to meet the attorney or travel to the jail? What if I live out of town?
A) No, you do not need to meet with the attorney in person or visit the jail. We accept being hired over the phone to handle the Writ Bond for your loved one.
Q) How do I start the process in hiring Biederman & Burleson for an Attorney Writ Bond?
A) CALL 469-333-3333 as soon as you get word your loved one has been arrested. We will work with you in getting them out of jail immediately!