Plano, Texas Attorneys for Federal Criminal Cases
Defense Lawyers for Clients Facing Charges in Texas Federal Court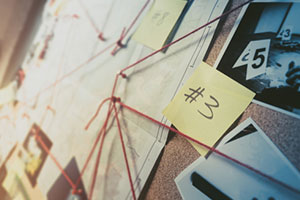 If you are arrested for an offense such as driving while intoxicated (DWI), simple assault, theft, and low-level drug possession, your case will almost certainly be handled in county court. The charges against you will generally be filed and prosecuted by a district attorney on behalf of the state of Texas. Some offenses, however, may constitute federal crimes. A federal offense is handled in United States District Court, and the charges are filed by a United States Attorney on behalf of the United States of America. Federal crimes are usually considered to be more serious than state crimes, and the associated penalties are usually more severe as well.
At the Law Offices of Biederman & Burleson P.L.L.C. in Frisco, our attorneys realize that when you are facing federal criminal charges, you might be feeling completely overwhelmed and uncertain about what to do. The good news is that there is no need for you to face such charges alone. Our team has the experience, knowledge, and resources to assist you in defending against a wide range of federal charges.
What Makes an Offense a Federal Crime?
Most of the crimes that the average person might call to mind are state-level crimes because they are violations of state laws. In the U.S., states can pass virtually any law, as long as the law does not violate constitutional protections. The federal legislature, however, can only pass laws that address national or federal interests. Therefore, there are fewer types of federal crimes than there are types of state crime.
In general, the federal government can prosecute:
Crimes that occur on federal property or involve agents of the federal government.

Offenses committed in a National Park or military installation, for example, could be federal crimes, as could assaulting an FBI agent in the course of his or her duties;

Crimes that occur across state lines. Computer crimes, conspiracy, fraud, and other white-collar crimes often involve people in multiple states. Drug crimes can also become federal crimes depending on the details of the case.
Possible federal crimes are most often investigated by agencies of the federal government, such as the Federal Bureau of Investigation (FBI), the Securities and Exchange Commission (SEC), the Drug Enforcement Agency (DEA), and the Bureau of Alcohol, Tobacco, Firearms, and Explosives (ATF). A person who is arrested after an investigation by federal authorities will usually face charges in federal court.
Protecting Your Rights in McKinney and Fairview
Federal investigations often go on for months before any arrests are made. This means that by the time you are taken into custody, there may be a substantial amount of evidence against you. It is extremely important to contact an attorney at the Law Offices of Biederman & Burleson P.L.L.C. the moment you learn or believe that you are being investigated by a federal agency. Our lawyers will go right to work in monitoring the investigation, advocating on your behalf, and ensuring that your rights are fully protected.
If and when charges are formally filed, you absolutely need to have a qualified federal criminal defense attorney on your side. Mandatory minimum sentences are relatively rare for state-level offenses in Texas, but federal crimes are a different story. Most federal offenses related to drugs and some white-collar federal crimes carry mandatory minimum prison sentences. With this in mind, our top priority is to help you avoid a conviction, no matter how serious the charges against you may be.
Call 469-333-3333 Today
For more information about our firm and our team-based approach to defending against federal crimes, contact our office. Call 469-333-3333 to schedule a free consultation and case review with a skilled member of our team. We serve clients facing charges in the Eastern District and Northern District of Texas.