Collin County Attorneys for Nondisclosure Orders
Lawyers for Record Sealing in Frisco and McKinney, Texas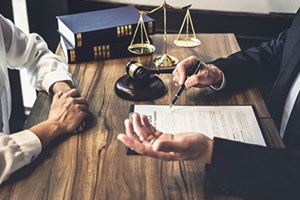 If you have ever been convicted of a crime or pled guilty to criminal charges, you might feel that the life you once knew is over. Even if the court agreed to deferred adjudication in place of a "regular" conviction, you may still feel the burden of having a criminal record. Your record could cause you issues in getting a decent job, finding an affordable place to live, qualifying for auto loans, or even being admitted to a good college.
Fortunately, you might have options for putting your past behind you. At the Law Offices of Biederman & Burleson P.L.L.C. in Frisco, TX, our experienced attorneys can help you explore the possibility of sealing your criminal record by obtaining an Order of Nondisclosure from the court.
Understanding Orders of Nondisclosure in Texas
According to the law in Texas, you could have your arrest record and all records related to the charges completely removed from your background through the process of expunction. Also called expungement, a successful expunction means that all records and files pertaining to your arrests are erased and destroyed—including computer records and paper files maintained by the police, prosecutors, and the courts. Not every person or every offense qualifies for expunction, however. If you are not eligible for an expungement, an Order of Nondisclosure might be your best way forward.
A nondisclosure order is a directive issued by the court that limits who is permitted to know about your criminal record and what can be done with it. The order will essentially seal the record of your arrest and prosecution, making it inaccessible during most background checks. Certain government entities and law enforcement agencies will still be able to view your record, but they cannot share any information that it contains with non-approved parties. An Order of Nondisclosure also eliminates your requirement to list the arrest on future employment, housing, or educational applications.
Do I Qualify for Nondisclosure?
At the Law Offices of Biederman & Burleson P.L.L.C., we know that there are certain conditions that must be met in order for you to be eligible for an Order of Nondisclosure. You will generally qualify if:
The offense in question is eligible for nondisclosure. Murder, kidnapping, and family violence offenses, for example, are not eligible;
Your case resulted in deferred adjudication, sometimes known as court supervision, as the result of a guilty plea;
You successfully completed the terms of your deferred adjudication;
You have no offenses on your record that would make you ineligible;
Enough time has elapsed since your deferred adjudication ended. Most misdemeanors are able to be sealed immediately, but a felony requires a five-year waiting period; and
You were not convicted or given deferred adjudication for another charge during your initial deferred adjudication or the waiting period.
It is important to remember that an Order of Adjudication only seals the records for the offense specified in your petition. If you wish to have multiple offenses sealed, you must request a separate nondisclosure order for each offense.
Call 469-333-3333 to Get Started
The attorneys at the Law Offices of Biederman & Burleson P.L.L.C. realize that the process of applying for and obtaining an Order of Nondisclosure can be complicated. However, we are committed to helping you move forward with your life as quickly as possible. We will review your case and work with you in filing all the necessary paperwork so that you can focus on building a better life for yourself and your family.
If you are ready for a fresh start, contact our office. Call 469-333-3333 to schedule a free consultation and case review today. Our firm serves clients in Frisco, McKinney, Plano, Fairview, Prosper, Allen, Denton, Lewisville, The Colony, Little Elm, Denton County, Dallas County, Collin County, and the neighboring communities.