Frisco Attorneys for Assault Causing Bodily Injury
Criminal Defense Lawyers in Collin County for Clients Charged With Injuring Another Person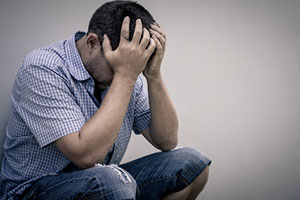 In the state of Texas, the laws that govern offenses related to assault are quite complex. There are literally dozens of variables and factors that prosecutors must take into account when deciding on the severity of the charges to file against a suspect accused of assaulting someone else. With so much uncertainty, it understandable that, if you are facing assault charges, you might be feeling confused, overwhelmed, and unsure about your future. The good news is that you do not have to handle the situation on your own. Our team is here to help.
At the Law Offices of Biederman & Burleson P.L.L.C., we know that Texas courts punish those who are convicted of assault harshly, especially in cases where the victim suffered bodily injury. Our attorneys also understand how to build an aggressive defense against charges of assault causing bodily injury. We have successfully helped many clients facing assault charges, and we are ready to put our experience and skills to work for you.
Understanding Assault Causing Bodily Injury Charges in Texas
Texas law provides that the offense of assault causing bodily injury is generally a Class A misdemeanor. A person is considered to have committed this offense if he or she knowingly, intentionally, or recklessly causes another person to suffer any type of bodily injury. It is extremely important to understand that pain is considered a type of bodily injury that could lead to assault causing bodily injury charges. Assuming that no other aggravating factors are present, a conviction carries penalties of up to one year in jail and fines of up to $4,000.
Depending on a number of considerations, however, an assault causing bodily injury charge could be elevated to a third-degree felony if the victim was a public official, emergency services personnel, family member, or romantic partner. A third-degree felony conviction carries a prison sentence of up to ten years and fines of up to $10,000.
In cases where the suspect is alleged to have caused serious bodily injury to the victim, the suspect may be charged with aggravated assault. Aggravated assault may be prosecuted as a second-degree or first-degree felony, depending on the circumstances.
Protecting Your Rights in Dallas County
Attorneys Hunter Biederman and Troy Burleson are well aware of the damage that a conviction of assault causing bodily injury could cause to your life. We also realize that the burden of proof is on the State to prove your guilt beyond a reasonable doubt. When you contact our firm, we will carefully review the events leading to your arrest. Our team will also examine the State's evidence against you, looking for any weaknesses or holes that might be useful in building your defense.
Our primary goal is to get the charges against you dismissed or to secure an acquittal at trial. If either of these outcomes is not possible, we are prepared to negotiate with prosecutors to get your charges reduced so that the impact on your future can be minimized.
Call 469-333-3333 for a Free Consultation
If you or a loved one has been charged with assault causing bodily injury in Texas, contact our office to get the help you need immediately. Call 469-333-3333 for a free, confidential consultation and case review today. Our firm represents clients in Frisco, McKinney, Fairview, Allen, Plano, Prosper, Denton, Lewisville, The Colony, Little Elm, Collin County, Denton County, Dallas County, and the surrounding areas.