Top Ten Tips If You Are Stopped for DWI
Collin County Drunk Driving Defense Attorneys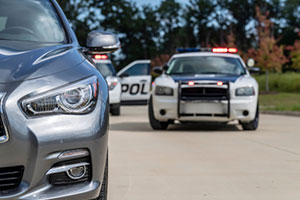 At the Law Offices of Biederman & Burleson P.L.L.C. in Frisco, Texas, we handle a wide variety of criminal matters, but we are especially proud of our well-earned reputation as a law firm that provides top-quality defense representation to clients facing charges of driving while intoxicated (DWI). We know how quickly a few drinks with friends can turn into a potentially life-changing conviction, despite having no intention of breaking the law.
Our attorneys have secured more than 500 not-guilty trial verdicts in DWI cases, so we clearly understand how to get results. While past success is not a guarantee of future outcomes, our experience gives us valuable insight and knowledge of the Texas legal system. We know that building a strong defense against DWI charges begins with how you handle yourself from the moment you are stopped by the police. With that in mind, here are our top ten tips for what to do if you are ever pulled over on suspicion of DWI:
Tip #1: Do Not Drink and Drive
Let's be real for a moment because we all know this one. The surest way to avoid a DWI conviction is to never drink and drive. There are many ways to get around if you have been drinking, and you are always better off using one of them instead of driving after you have been drinking. Studies have shown that most people vastly underestimate the effect that alcohol has on their driving. At our firm, we are very good at what we do, but a good lawyer is not always going to be enough to overcome your bad decisions.
Tip #2: Pull Over Immediately
When the police officer behind you hits his or her lights, you need to pull over as soon as you see a safe location to do so. Running from the police to avoid a traffic stop is never a good idea. Slow down and put on your turn signal immediately to show the officer that you intend to comply. If possible, find a parking lot or another place where you can get off the road completely. If such a place is not available, pull over to the shoulder of the road.
Tip #3: Be Polite and Compliant
Be aware that the officer could approach from either side of your vehicle. The officer will almost certainly ask for your driver's license, registration, and proof of insurance. If you do not already have such information out and ready, tell the officer where they are and ask if you can move to get them. Then, move slowly and smoothly. At this point, and for the duration of your interaction with the officer, you should be polite and courteous. For now, it is also a good idea to be compliant. Do not refuse to provide the information that was requested.
Tip #4: You Do Not Know Why You Were Pulled Over
One of the first questions the officer is likely to ask you is something to the effect of, "Do you know why I pulled you over?" Even if you think you know the reason, your answer should be, "No, sir," or "I'm not sure, ma'am." In a DWI case, the State must be able to show that the officer had justifiable suspicion for initiating the stop in the first place, which means he or she must have witnessed you doing something that justifies pulling you over. If you answer the question with, "Yes, sir. I was speeding," you have just given the officer a reason for the stop, even if he did not see you exceeding the speed limit.
Tip #5: Admitting Drinking is OK, But Don't Go Into Detail
One of the follow-up questions is likely to be, "Have you been drinking tonight?" You have several options for how to answer this question. If you have not been drinking, go ahead and say that you have not. If you have been drinking you can say that as well. However, you can ask the officer why he or she wants to know and if you are suspected of criminal activity. Call the Law Offices of Biederman & Burleson P.L.L.C. as soon as possible so we can protect your rights.
Tip #6: Continue Being Polite, But You Are Not Required to Take the Tests
Based on your responses and his or her observations, the officer may ask you to participate in field sobriety testing. Remember that you are probably being recorded by a dash camera in the officer's car, a body camera on the officer's person, or both. Being hostile or having an attitude will work against you, both during the stop and in court, but you could politely tell the officer that you are not sure what you should do. You could say something like, "I think it would be a good idea if I spoke to my lawyer before I do any tests. I respect that you are doing your job, and I'm not trying to be difficult." If a jury were to later see the footage of you being polite and courteous, it will be easier for them to put themselves in your place and think about how they would handle the same situation.
Tip #7: Do Not Give the Officer Extra Evidence Against You
You have the right to refuse field sobriety testing and a preliminary breath test during the stop, and if you are afraid of failing, you probably should refuse. Keep in mind that you could be arrested anyway. The officer can use other evidence in an attempt to support the arrest, such as slurred speech, the smell of alcohol, and your refusal to take the requested tests. The good news is that the other evidence the officer uses as a basis for your arrest could be weak and full of holes that your attorney can challenge.
Tip #8: Know the Consequences of Refusing a Blood or Breath Test After Your Arrest
If the officer decides to arrest you on suspicion of DWI, you will be taken to the police station. The officer will ask you to take either a blood test or breath test to establish your blood-alcohol concentration (BAC). Under the implied consent laws of Texas, if you refuse to submit to such testing, you are subject to a license suspension under the Administrative License Revocation (ALR) program. You will also face a suspension for submitting to the test and failing it. In either case, your lawyer can help you fight a pending suspension. If you refuse the test, the officer could attempt to obtain a warrant, allowing him or her to forcibly draw your blood for testing, but getting a warrant takes time, which could be a factor in challenging the test results.
Tip #9: Invoke Your Right to Remain Silent
While you do not have the right to speak to your attorney between the time of your arrest and BAC testing, you do have the right to remain silent. You can express your consent or refusal to undergo BAC testing but you do not have to answer any questions related to your charge. At this point in the process, talking to the police could do your case more harm than good.
Tip #10: Call an Attorney at the Law Offices of Biederman & Burleson P.L.L.C.
If you are arrested on charges of DWI in Texas, contact our office as soon as possible. Our attorneys will be there with you during questioning to ensure that your rights are fully protected. We will also go right to work in investigating the circumstances of your arrest. Call 469-333-3333 for a free consultation today. Our firm serves clients in Denton County, Dallas County, Collin County, and the surrounding areas.