Frisco Underage Drinking and Driving Attorneys
Lawyers in Collin County for Minors Charged With DUI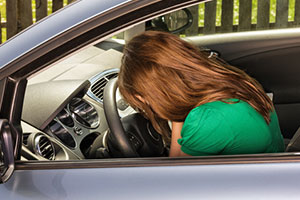 For most young people, underage drinking is seen as a rite of passage. It is glamorized in movies and on television, and the average teen does not have to look very far to find a house party or another event where alcohol is available. The state of Texas, however, has very tough alcohol-related laws for those who are not of legal drinking age.
At the Law Offices of Biederman & Burleson P.L.L.C. in Frisco, TX, our attorneys understand that drinking underage sounds fun and exciting, but it is also very dangerous. The dangers increase when a teenager gets behind the wheel after having a few drinks because he or she is too afraid to call someone for a ride. If your child has been arrested or charged with any alcohol-related offense, he or she could be facing serious consequences. The good news is that our experienced team can help. We will work with you and your child in building a case designed to obtain the best possible outcome—one that protects your child's best interests and his or her future.
Non-Driving Alcohol Offenses in Dallas County and Denton County
Texas law prohibits minors—defined as individuals under the legal drinking age of 21—from purchasing, attempting to purchase, possessing, or consuming an alcoholic beverage. (A minor is legally permitted to consume alcohol "in the visible presence of the minor's adult parent, guardian, or spouse.) It is also illegal for a minor to falsely identify as 21 years old or older for the purposes of obtaining alcohol.
A non-driving alcohol offense in Texas is considered a Class C misdemeanor, and a first offense is punishable by fines of up to $500, up to 12 hours of community service, and a 30-day suspension of driving privileges. The suspension applies to both a driver's license or a learner's permit. Participation in an alcohol awareness course will usually be ordered, as well. A second offense is punishable by up to a $500 fine, up to 40 hours of community service, and a 60-day suspension of driving privileges.
Despite the "punishment" range in a DUI Case, the major problem is a conviction that will show up on the minor's record. The #1 goal of our firm on a Driving Under the Influence case is to keep the client's criminal record clean, and set the case up to be eligible for an expunction.
If your minor child is facing charges for a third non-driving alcohol-related offense, the potential penalties will depend on your child's age. A juvenile who is under the age of 17 faces fines of up to $500, up to 40 hours of community service, and a 180-day suspension of driving privileges. A minor who is 17 years old or older faces a Class B misdemeanor charge and penalties that could include:
Fines of up to $2,000;
Up to 60 hours of community service;
Incarceration for up to 180 days; and
Suspension of driving privileges for 180 days.
It is important to contact a qualified attorney as soon as you learn that your child is facing charges. The sooner you call, the sooner we can start to help.
McKinney Underage DUI Defense
When it comes to driving after drinking, Texas law is very strict on those who are under 21. In fact, if a minor is found to be driving with ANY detectable amount of alcohol in his or her system, he or she could be charged with driving under the influence (DUI) of alcohol by a minor. "Any detectable amount" means that the standard blood-alcohol concentration (BAC) limit of 0.08 does not apply to those who are not yet legal to drink. Underage DUI is a Class C misdemeanor that carries penalties that include fines of up to $500, up to 40 hours of community service, mandatory participation in an alcohol awareness class, and a suspension of driving privileges for up to 180 days. Subsequent offenses will result in more serious penalties. If the minor is found to have a BAC of 0.08 or higher, he or she could be charged as an adult with driving while intoxicated (DWI).
Get Help Right Away
To learn more about our firm's approach to underage alcohol-related offenses in Texas, contact our office. Call 469-333-3333 to schedule a free consultation and case review at the Law Offices of Biederman & Burleson P.L.L.C. today. Our firm represents clients in Frisco, McKinney, Plano, Prosper, Allen, Fairview, Denton, The Colony, Little Elm, Lewisville, Collin County, Denton County, Dallas County, and the surrounding areas.