Frisco, Texas Criminal Defense Attorneys
Lawyers in Collin County for Clients Charged With Drug Crimes, Assault, and Theft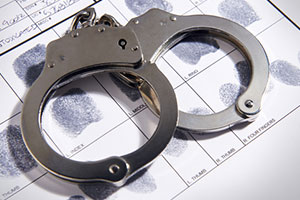 When you have been arrested and charged with any type of criminal offense, the lawyer you choose to work with can make a dramatic difference in the eventual outcome of your case. With this in mind, it is very important to choose a law firm with the experience and legal knowledge to assist you in navigating the complex criminal justice system in Texas.
At the Law Offices of Biederman & Burleson P.L.L.C., in Frisco, Texas, our attorneys provide trusted legal guidance and top-quality representation to clients facing a wide variety of criminal charges. We know that a conviction will have serious repercussions on your life, and the associated penalties could land you in jail for a very long time, even for your first offense. Our lawyers understand what is at stake when you are facing criminal charges, and we will do everything in our power to help you avoid a conviction.
Experienced Defense Counsel in McKinney, Plano, and Fairview
It can be challenging and traumatic to be charged with a crime, especially if you have never had contact with the Texas justice system before. You are likely to feel frightened, confused, overwhelmed, and unsure of how to defend yourself. You probably know that a conviction will affect the rest of your life, which is why it is so critical to work with a law firm that is equipped to help you avoid costly mistakes and to limit the potential effects on your future.
Our skilled attorneys handle a wide range of criminal matters, including misdemeanor and felony charges related to:
We are ready to go to work on your behalf the moment you contact our firm. Our team will be at your side during police interrogations, court hearings, negotiations with prosecutors, and, if necessary, at trial.
Expunction and Nondisclosures
At the Law Offices of Biederman & Burleson P.L.L.C., we take pride in providing aggressive, responsible defense representation to our clients. We are also committed to helping those looking to put their past behind them once and for all. If you have been arrested in the past and would like to get a fresh start, our attorneys can help you explore the possibility of expunging your criminal record or sealing your record with an Order of Nondisclosure. Your eligibility for expunction or nondisclosure will depend on the specific circumstances of your case, and we will assist you in understanding the options available to you.
Contact Us Today
For more information about our firm and our team-based approach to criminal cases, contact our office. Call 469-333-3333 for a free consultation and case evaluation with an attorney from the Law Offices of Biederman & Burleson P.L.L.C. today. We represent clients in Frisco, McKinney, Plano, Fairview, Allen, Prosper, Lewisville, Denton, Little Elm, The Colony, Denton County, Dallas County, Collin County, and the neighboring communities.