Frisco Carjacking Defense Attorneys
Auto Theft Lawyers Serving Clients in Collin County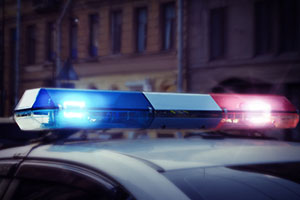 If you are accused of stealing a car in the state of Texas, you could face serious criminal penalties. In most cases, auto theft and carjacking are prosecuted as felonies, which means that you could be looking at thousands of dollars in fines and many years in prison. Of course, being charged with a crime does not mean that you will necessarily be convicted. It is up to prosecutors to prove beyond a reasonable doubt that you committed each element of the offense. The good news is that we can help you create such doubt in the mind of the judge or jury.
At the Law Offices of Biederman & Burleson P.L.L.C., our experienced criminal defense attorneys understand the serious nature of auto theft and carjacking charges. We know what is at stake for you and your family, and we will do everything in our power to help you avoid a conviction.
Auto Theft Charges in Denton County
Texas law does not include any provisions that specifically address the theft of an automobile. Instead, auto theft cases are prosecuted under the state's statutes regarding general theft. It is against the law to take another person's motor vehicle if you do not have the person's consent or if you know or believe that the vehicle was already stolen by someone else. The severity of auto theft charges will depend on the value of the vehicle. For example, if the vehicle is valued at less than $100, the charge is likely to be a Class C felony while theft of a vehicle valued at between $2,500 and $30,000 will probably be handled as a state jail felony.
Plano Carjacking Defense Counsel
Carjacking is generally understood to mean forcibly assuming possession of a vehicle from its owner or driver. Under Texas law, carjacking is usually prosecuted as a form of robbery, which means that you are subject to the same penalties for carjacking that you would be for forcibly stealing any other property from another person.
In order to be considered carjacking, the act of taking the vehicle must involve the use or threat of physical violence. Carjacking is a second-degree felony, punishable by up to 20 years in state prison. If you are accused of using or exhibiting a deadly weapon in the commission of the offense, you could face first-degree felony charges for carjacking, with penalties that could include life in prison.
Federal Carjacking Charges
At the Law Offices of Biederman & Burleson P.L.L.C., we realize that carjacking cases are sometimes handled in federal court instead of at the state level. If you are suspected of forcibly stealing a car from its owner and taking it into another state, federal charges are possible. If you are convicted on federal carjacking charges, you could face up to 15 years in a federal penitentiary. If you are accused of causing a death while committing a federal carjacking offense, a conviction could result in a sentence of life in prison or even the death penalty.
Protecting Your Future and Your Freedom
Attorneys Troy Burleson and Hunter Biederman have more than 27 years of combined legal experience, and we have secured victories in hundreds of criminal trials. We understand the seriousness of auto theft and carjacking charges, and we will work hard to protect your rights and your future. Our team will conduct a comprehensive review of the prosecution's case against you, looking for any details or weaknesses that could help us in building your defense. We will also advocate aggressively on your behalf, both in negotiations with prosecutors when appropriate and at trial if necessary.
Call 469-333-3333 Today
If you have been arrested and charged with carjacking or auto theft, contact our office right away. Call 469-333-3333 for a free consultation and case review at the Law Offices of Biederman & Burleson P.L.L.C. today. We serve clients in Collin County, Dallas County, Denton County, and the neighboring communities.