Frisco First-Offense DWI Attorneys
Lawyers in Collin County for Clients Facing Drunk Driving Charges for the First Time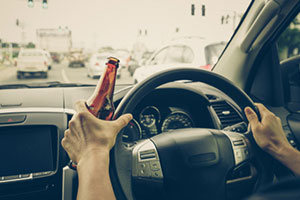 Imagine a scenario in which a work colleague invites you to have a drink after work. One drink quickly turns into three or four, and before you know it, you have been drinking for several hours. You feel ok, so no problem, right? You only live a mile or two away, so you head out to your car, and begin the short drive home. Within a few blocks, you are pulled over and arrested for driving while intoxicated (DWI).
The state of Texas takes DWI charges very seriously, and at the Law Offices of Biederman & Burleson P.L.L.C., so do we. Our team understands that the penalties associated with a DWI conviction are severe, even if it is your first offense. We also realize that the police and prosecutors often treat DWI suspects like hardened criminals, despite the reality that most DWI offenses are committed by average citizens with no "criminal" past. If you are facing DWI charges for the first time, our experienced attorneys are prepared to provide the guidance and representation you need.
Understanding First-Offense DWI Charges in Texas
In most cases, a first DWI charge is prosecuted as a Class B misdemeanor, as long as your blood alcohol content (BAC) is less than 0.15. A conviction on this charge could result in:
Fines of up to $2,000
Between three days and 180 days in jail
Probation or community supervision for up to two years
Driver's license suspension of up to two years
Required participation in a DWI education or intervention program
Possible required installation of an ignition interlock device (IID)
If your BAC was 0.15 or higher, you are likely to face a Class A misdemeanor charge for DWI, which carries possible fines of up to $4,000 and up to one year in jail. More serious charges with more serious penalties are also possible based on other factors such as having a passenger in your car under the age of 15 or causing an accident in which another person is injured or killed.
Denton County Professionals With a History of Success
Attorneys Troy Burleson and Hunter Biederman have more than 27 years of combined experience in the practice of law. As former prosecutors, they are familiar with the tactics and tricks that are often used to secure convictions, and they know how to defend against them. Overall, our team has taken hundreds of DWI cases to trial, including many cases involving first-time offenders. We have obtained more than 400 not guilty verdicts for our clients, with over 100 of them coming in cases where our clients had blood or breath tests over the legal limit.
Our Firm Gets Results
Our client "Vanessa" was stopped for speeding, and the officer smelled alcohol on her breath. The officer administered the Standardized Field Sobriety Tests and concluded that Vanessa was intoxicated. She was arrested and taken to jail, where a breath test showed a BAC of 0.091, just over the legal limit of 0.08.
Prosecutors offered plea bargains that sounded extremely favorable, but Vanessa opted for a trial. At trial, the attorneys from the Law Offices of Biederman & Burleson P.L.L.C. were able to show that Vanessa could have been under the legal limit at the time that she was driving. Under Texas law, your BAC only matters at the time of driving. After all, the offense is called "Driving While Intoxicated," not "being intoxicated at the jail an hour later."
We successfully showed the jury that Vanessa might have been under 0.08 at the time of driving, which means the state could not prove "beyond a reasonable doubt" that she was over the limit while driving. The jury found Vanessa NOT GUILTY, and she was able to have her record expunged.
From the moment you contact the Law Offices of Biederman & Burleson P.L.L.C., your case becomes our top priority. Using a team approach, we will investigate the circumstances of your arrest and the events that led to it, looking for anything and everything that could be used in building your defense. From there, we will work with you in exploring your available options, including taking your case to trial. We have also had great success in getting DWI charges reduced to non-DWI charges for our clients and in negotiating reduced sentences when necessary.
Call 469-333-3333 Today
If you or a member of your family is facing DWI charges in Texas for the first time, contact our office. Call 469-333-3333 to schedule a free consultation and case review with a member of our team today. Based in Frisco, our firm serves clients in McKinney, Allen, Fairview, Prosper, Denton, Lewisville, Little Elm, The Colony, Collin County, Denton County, Dallas County, and throughout North Texas.