Federal Internet Crimes Defense Lawyers
Attorneys for Clients Facing Federal Charges for Online Crimes in Plano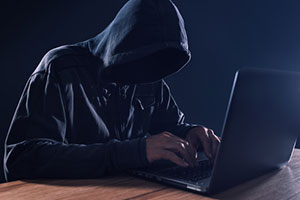 Over the last several decades, advances in computer and network technology have dramatically changed how people interact with one another. At the Law Offices of Biederman & Burleson P.L.L.C., our attorneys understand the importance of computers and the internet, and we embrace the ways in which they have improved our lives—from both a personal and professional perspective.
As our society has become more digitally connected, however, there has been a corresponding increase in illegal activity taking place over the internet. Computer and internet crimes are generally prosecuted by federal authorities in federal court because such crimes usually involve the exchange of data across state—and sometimes national—borders. In order to establish federal jurisdiction over a computer crime, a prosecutor only needs to show that an offense was committed using a computer and that the computer was connected to the internet when the offense was committed.
If you have been arrested and charged with any type of internet or computer crime, it is important to seek guidance from a qualified attorney with experience defending against such charges. At our firm, our lawyers have more than 27 years of combined experience, and we have successfully defended many clients facing federal computer crime charges. We are prepared to put our client-focused, team-based approach to work for you.
Defending Against Computer Crimes in the Eastern District and Northern District of Texas
There are a variety of criminal offenses that can be committed using little more than a computer, customized software, and an internet connection. Of course, the internet can also be used to facilitate crimes involving illegal goods and services, as well. Some of the most common internet-related crimes include:
Credit card fraud

;

Identity theft;
Piracy of copyrighted materials, including software, movies, and music;
Telecommunications fraud;
Unauthorized access to secured computer systems;
Forgery scams;
Cyberbullying, making online threats, and harassment.
It may come as a surprise to some people, but it is extremely difficult for a person to remain completely anonymous online. Even if an individual is using virtual private networks (VPNs) and other methods to attempt to hide illegal activity, federal agencies have sophisticated tools and skilled investigators trained to follow his or her digital trail. In many cases, an investigation has been ongoing for months before the person even knows that he or she is suspected of anything.
Protecting Your Rights in the Digital Age
Attorneys Troy Burleson and Hunter Biederman understand that computer crime cases involve a variety of different types of evidence. Prosecutors may rely on data from internet service providers (ISPs) and internet protocol (IP) address trackers, as well as emails, chat transcripts, and exchanges that occurred on social media.
Our new digital world is also governed by new rules and regulations designed to protect the constitutional rights of citizens. With this in mind, we will ensure that all evidence has been obtained legally and with valid warrants, when required. In addition, we will review the government's case for potential weaknesses that could be useful in building your defense.
At the Law Offices of Biederman & Burleson P.L.L.C., we know that computer crimes carry severe criminal penalties, including hefty fines and possible incarceration in a federal penitentiary. We fully realize what is at stake when you are facing federal internet crimes charges, and we will do everything we can to help you avoid a conviction.
Schedule a Free Consultation
For more information about our firm and how we can help you defend against federal computer crime charges. Call 469-333-3333 to schedule a free consultation and case review with a member of our team today. We serve clients in Collin County, Denton County, Dallas County, and the surrounding areas including the federal courthouse in Plano, and Dallas, Texas.