Collin County DWI Defense Attorneys
Defense Lawyers in Frisco for Clients Facing Charges of Driving While Intoxicated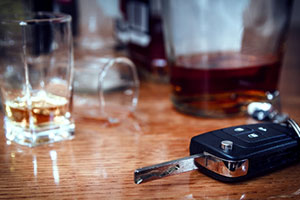 Each year, thousands of drivers are pulled over and arrested on charges of driving while intoxicated (DWI) in the state of Texas. Many of these individuals are eventually convicted and subjected to serious criminal penalties. If you are facing DWI charges in Texas, your life could be forever changed. At the Collin County-based Law Offices of Biederman & Burleson P.L.L.C., we know what you are up against, and we understand what it is at stake. Our experienced DWI attorneys are equipped to help you protect your rights and your best interests throughout every stage of the process.
DWI Defense in Denton County and Dallas County
While some cases may involve more serious charges, there is no such thing as a minor DWI offense in Texas. Any drunk-driving charge is serious, and the penalties associated with a conviction can be severe. A conviction could result in jail time, hefty fines, and the loss of your driving privileges, even if you have never been convicted of a crime before. Being convicted will also leave you with a permanent mark on your criminal record that could lead to problems for you in the future.
Considering what is on the line, you should not entrust your case to just any lawyer. You need an attorney who both knows the law and is willing to stand up and fight for you. At the Law Offices of Biederman & Burleson P.L.L.C., our attorneys have more than 25 years of combined legal experience. We have taken more than 500 DWI cases to trial and obtained more than 350 not guilty verdicts for our clients.
Our team is ready to put our proven approach to work in helping you defend against any type of DWI charge including but not limited to:
Ensuring Your Rights Are Protected
In most situations, a DWI arrest begins with a police officer initiating a traffic stop. Before initiating such a stop, the officer must adhere to strict guidelines and protocols to ensure that your rights are not compromised. For example, the officer must have probable cause to pull you over, which means that he or she witnessed you breaking a traffic law or has a valid reason to believe that something illegal is taking place. If the officer makes a mistake, including initiating a traffic stop without probable cause, our team is prepared to use that mistake in building your defense.
Regardless of the circumstances of your case, our lawyers will conduct a full investigation into your arrest and the events that led to it. We will review and challenge the results of field sobriety tests, blood tests, and breath tests when appropriate. If there is information available that will help your case, our skilled attorneys will find it, and we will be at your side every step of the way.
Call 469-333-3333 for a Free Consultation
For more information about our firm and our approach to DWI cases, contact our office. Call 469-333-3333 to schedule a free consultation and case review with a member of our team today. From our offices in Frisco, we represent clients in McKinney, Plano, Allen, Fairview, Prosper, Denton, Lewisville, Little Elm, The Colony, Denton County, Dallas County, Collin County, and the surrounding areas.