Aggravated Assault Defense Attorneys in Frisco
Collin County Lawyers for Clients Facing Felony Assault Charges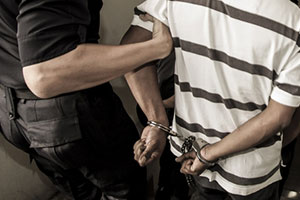 If you are facing charges of aggravated assault or assault with a deadly weapon, you need legal help immediately. A conviction on charges such as these will almost certainly lead to severe criminal penalties and other negative consequences on your life. Aggravated assault is a violent crime, which means that prosecutors often seek the harshest punishments possible, which could include significant prison time and hefty fines. In addition, you could lose your right to own a firearm, as well as your eligibility to apply for certain jobs.
The good news is that being charged with aggravated assault does not automatically mean that you are going to be convicted. The state will need to prove your guilt on every element of the offense beyond a reasonable doubt. At the Law Offices of Biederman & Burleson P.L.L.C., our job is to build a defense that casts at least reasonable doubt on the prosecutor's case. Our attorneys have successfully defended many clients charged with aggravated assault or assault with a deadly weapon, and we are prepared to put our experience and knowledge to work for you.
What Is Aggravated Assault?
As the name of the offense suggests, aggravated assault is a more serious version of what is commonly known as simple assault. According to Texas law, a person commits simple assault when he or she:
Intentionally or recklessly causes another person to suffer physical harm;
Intentionally threatens another person with physical harm; or
Intentionally make physical contact with another person, and the contact is offensive or provocative in nature.
Section 22.02 of the Texas Penal Code provides that a person commits aggravated assault when he or she commits an act that would be considered simple assault and either:
Causes another person to suffer serious bodily injury; or
Exhibits or uses a deadly weapon while committing the assault.
Aggravated assault is generally charged as a second-degree felony, which carries fines of to $10,000 and up to 20 years in state prison. Depending on a number of factors, the offense could be prosecuted as a first-degree felony. A conviction on first-degree felony charges for aggravated assault could land you in prison for the rest of your life.
McKinney Attorneys Who Get Results
"Jim" was up late partying and drinking at his apartment with his girlfriend and several friends. A neighbor called the police, and several officers were dispatched to the scene. Jim was extremely intoxicated and standing on his second-floor balcony when the officers arrived. After the officers repeatedly yelled for him to come down, Jim finally complied—but not in the way that they expected. Jim jumped from the second story down towards the officers.
One of the officers claimed Jim jumped on him, and the officer suffered a broken arm. The officer charged Jim with Aggravated Assault on a public servant, a first-degree felony with a possible punishment of up to life in prison.
During plea negotiations, the district attorney only offered a plea "deal" of 15 years. Despite facing the possibility of life in prison, Jim trusted the attorneys at the Law Offices of Biederman & Burleson P.L.L.C. to set the case for trial.
While conducting research into the case, Mr. Biederman found an audio clip of the officer reporting what happened, saying, "He hit the ground and I hit him." That one statement changed the course of the case and proved Jim did not assault the officer. The officer was caught giving conflicting testimony, and the clip was played over and over during Mr. Biederman's closing argument.
The jury "hung" and was unable to convict or acquit. Rather than trying Jim again, the district attorney acquiesced and offered to lower the charge to a misdemeanor and give Jim two years of probation. It was an offer Jim could not refuse.
Protecting Your Rights and Your Future in Denton County and Dallas County
Attorneys Troy Burleson and Hunter Biederman are accomplished criminal defense attorneys with more than 27 years of combined experience. Together, they have secured hundreds of trial victories for their clients, including many who were facing serious assault-related charges. In addition, our firm has obtained many more favorable outcomes outside of the courtroom through hard work, attention to detail, and focused negotiation.
When you contact our firm, we will go to work right away on your behalf. We will examine the circumstances of your arrest and the events that led to it. Our lawyers will also carefully review the state's evidence, looking for any weaknesses or holes that could be used in building your defense. No matter how serious the charges may be, our primary goal is to help you avoid a conviction and to protect your future.
Call 469-333-3333 Today
For more information about our firm and our approach to defending against aggravated assault charges, contact our office. Call 469-333-3333 for a free consultation and case review at the Law Offices of Biederman & Burleson P.L.L.C. today. We serve clients in Frisco, McKinney, Plano, Fairview, Allen, Prosper, Denton, Lewisville, The Colony, Little Elm, Denton County, Dallas County, Collin County, and the surrounding areas.