Expunction and Nondisclosure Attorneys in Collin County
Frisco Lawyers Helping to Clear Your Criminal Record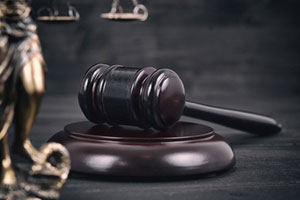 Regardless of how minor the situation might have seemed, if you have ever been arrested under the suspicion that you committed a crime, there is almost certainly a record of the arrest and the subsequent prosecution that exists somewhere. If your case was dismissed or charges were never formally filed, you might assume that the arrest would be wiped from your criminal history by the police or the courts automatically. Unfortunately, your assumption would be incorrect. The reality in the state of Texas is that an arrest record will remain a part of your criminal background unless you take steps to get it removed. At the Law Offices of Biederman & Burleson P.L.L.C., our experienced expunction and nondisclosure attorneys are equipped to help you take definitive action and to get a fresh start.
Expungements in Collin County and Denton County
There are two basic ways through which you could attempt to minimize the future effects of a prior arrest. The first and most complete way is through expunction. "Expunction," sometimes called "expungement," refers to the process through which all existing traces and records of your arrest and any resulting prosecution against you are completely destroyed. This includes computer records and paper files kept by the police, prosecutors, the courts, and any other government agencies. After an expunction, your arrest will no longer show up on any background checks, including those run by employers, schools, or landlords. You will also not be required to tell them that you were ever arrested.
Because expunction involves the complete destruction of an arrest and prosecution record, not everyone will qualify for this type of record clearing. Eligibility for expungement depends on the nature and severity of the crime for which you were arrested, the outcome of your case, and several other factors. If you qualify, filing for an expunction is your best option for starting fresh, and our attorneys can help you get started.
Orders of Nondisclosure
If you cannot get your record expunged—whatever the reason may be—you might still qualify to have an Order of Nondisclosure issued. With expunction, all records related to your arrest are electronically deleted and physically destroyed. With an Order of Nondisclosure, the records related to your arrest will be effectively sealed and made undiscoverable by most standard background checks. Once a nondisclosure order is issued, you will not need to tell potential employers or housing officials about your arrest. Your arrest record will still technically exist, but it will be accessible only by certain law enforcement and public safety agencies—and even they will be very limited as to how they can use such information.
The eligibility rules for Orders of Nondisclosure are similar to those in place for expunction, but they are a bit more forgiving. Depending on the situation, you could qualify for a nondisclosure order if your arrest resulted in a conviction or deferred disposition.
Denton County Attorneys Protecting Your Future
Attorneys Troy Burleson and Hunter Biederman recognize the importance of getting your record cleared—especially if you were arrested for a crime but not convicted. You should not have to deal with the negative impact of a mistake that you did not even make. At our firm, we also believe in second chances for those who have made mistakes. We will work with you in determining your eligibility for either expunction or nondisclosure so that you fully understand your available options. From there, we will help you take the necessary steps toward clearing or sealing your record and getting the fresh start you deserve.
Call 469-333-3333 Today
For more information about our firm and our approach to expunctions and nondisclosures, contact our office. Call 469-333-3333 for a free consultation and case evaluation at the Law Offices of Biederman & Burleson P.L.L.C. today. We serve clients in Frisco, McKinney, Plano, Prosper, Fairview, Allen, Lewisville, Denton, Little Elm, The Colony, Denton County, Dallas County, Collin County, and the surrounding areas.