Child Abuse Defense Attorneys in Frisco
Collin County Lawyers for Clients Charged With Child Endangerment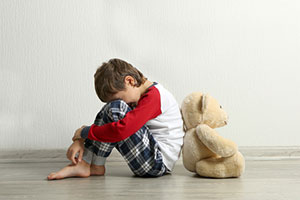 In the state of Texas, protecting the welfare of children is a top priority for law enforcement officials, prosecutors, and the courts. Therefore, any charges related to abusing a child or placing a child in any type of danger are extremely serious and carry severe criminal penalties. If you or a member of your family is facing charges of child abuse or child endangerment, it is critical to contact an attorney with experience defending against such charges.
At the Law Offices of Biederman & Burleson P.L.L.C., our skilled attorneys understand the pressure that prosecutors are often under to secure convictions in child abuse and child endangerment cases. We also realize that a conviction will most likely change the course of your life. With more than 27 combined years of criminal law experience, our team has helped many clients successfully defend against charges of child abuse and child endangerment. We are ready to put our proven team-based approach to work on your behalf.
Understanding Child Abuse Charges in Texas
You probably realize that if you commit a violent or aggressive act against your spouse or romantic partner, you could face charges for family violence. The Texas Penal Code provides that acts of family violence can be charged as domestic assault, aggravated domestic assault, or continuous violence against the family. You could also face family violence charges if you are accused of committing a violent or aggressive act against your child or your partner's child. Domestic assault of a child will usually be handled as a felony, and the penalties for a conviction will depend on the circumstances.
Texas law provides several other charges that could be filed in relation to alleged child abuse. At the Law Offices of Biederman & Burleson P.L.L.C., we can help you build a defense if you are charged with causing injury to a child, as well as neglecting or abandoning a child. Our attorneys realize that a child abuse charge is always serious, and we are equipped to help you protect your rights and your future.
McKinney Counsel for Child Endangerment Cases
Unlike family violence charges which require a relationship to exist between the suspect and the alleged victim, charges of child endangerment can be filed if you are accused of putting any child in danger. Specifically, the offense of endangering a child occurs when a person engages in any conduct that places any child in imminent danger of physical injury, death, or mental impairment. For example, you could be charged with child endangerment for manufacturing or using illegal drugs in the presence of a child. Endangering a child is usually prosecuted as a state jail felony, which carries up two years in a state jail for a conviction.
Protecting Our Clients Rights in Denton County
Attorneys Troy Burleson and Hunter Biederman are well aware of the potential penalties associated with a conviction on charges related to child abuse or child endangerment. However, the consequences do not usually end there. If you are convicted, your parental rights could be affected, which means that you could lose the relationship you currently have with your children. Sadly, it is not uncommon for a bitter former partner to make exaggerated accusations of child abuse during a contentious custody dispute. Law enforcement agencies and prosecutors are likely to err on the side of caution, leading to invasive investigations and unsubstantiated charges.
At our firm, we realize that there are always at least two sides to every story, even in cases of alleged child abuse or endangerment. We will make sure that you have the chance to tell yours. Our lawyers will also look for any details or weaknesses in the state's case that might be helpful in building your defense. No matter what you are accused of, we will work hard to ensure that you are treated with dignity and respect throughout the process.
Call 469-333-3333 for a Free Consult
If you are facing charges of child abuse or child endangerment, contact our office right away to get the help you need. Call 469-333-3333 to schedule a free consultation with a member of our team today. Our firm serves clients in Collin County, Denton County, Dallas County, and the surrounding areas.