Vehicular Intoxication Manslaughter Defense Attorneys in Collin County
Frisco Lawyers for Those Facing Charges for DWI Intoxication Manslaughter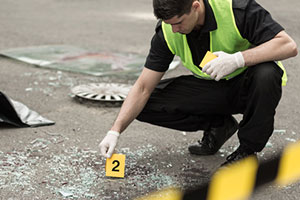 Hundreds, if not thousands, of car accidents occur on the streets and highways of North Texas every day. Unfortunately, many of these accidents lead to the death of at least one person. If you are suspected of causing an accident in which another person was killed, you could face criminal charges for vehicular manslaughter. The penalties for a conviction on vehicular manslaughter charges can be severe, and you could go to prison for a long time.
At the Law Offices of Biederman & Burleson P.L.L.C., our attorneys understand what is at stake when you are accused of vehicular manslaughter. We also know that such cases are often complex and highly dependent on the individual circumstances. Our team will work hard on your behalf to help you avoid a conviction and to ensure that your rights are fully protected along the way.
McKinney Vehicular Intoxication Manslaughter Attorneys
Under Texas law, vehicular manslaughter is not defined as a specific criminal offense. Instead, it occurs in any situation in which the reckless or negligent use of a motor vehicle causes the death of another individual. Vehicular manslaughter charges are possible in many different situations, including but not limited to:
Intoxication manslaughter

: If you are driving while intoxicated (DWI) and you get into an accident in which another person is killed, you could face felony charges for intoxication manslaughter, a form of vehicular manslaughter;

Racing on a highway: It is against the law for a person to engage in racing on a Texas highway. If you are suspected of having caused the death of another person as a result of highway racing, you could face second-degree felony charges for vehicular manslaughter; and
Driving with an invalid or suspended license: If you are found to be at fault for a fatal car accident, and you were driving on a suspended license, you could be charged with a Class A misdemeanor vehicular homicide.
The penalties associated with a vehicular homicide conviction will depend on the specific law that was allegedly violated, along with other contributing factors.
Protecting Your Future in Dallas County
When you contact the Law Offices of Biederman & Burleson P.L.L.C. to help with your vehicular homicide case, you will get more than just a lawyer. You get an entire law firm with experience in defending against serious criminal charges. Attorneys Troy Burleson and Hunter Biederman have secured trial victories in hundreds of cases, including many involving charges of vehicular homicide. We have also had success in negotiating with prosecutors outside of the courtroom to facilitate the reduction or dismissal of vehicular homicide charges for our clients.
We begin each case with a comprehensive review of the relevant circumstances and the evidence gathered by the state. This approach allows us to develop a customized defense strategy designed to obtain the best possible outcome for you. Our attorneys will work hard on your behalf, both inside and outside of the courtroom, and we will do everything we can to help you avoid a conviction.
Get the Help You Need Today
To learn more about our firm and how we can assist you with your case, contact our office. Call 469-333-3333for a free consultation and case review at the Law Offices of Biederman & Burleson P.L.L.C. today. We represent defendants in Frisco, McKinney, Plano, Allen, Fairview, Prosper, Lewisville, Denton, Little Elm, The Colony, Denton County, Dallas County, and Collin County.