Collin County Stalking Defense Attorneys
Lawyers in Frisco for Clients Charged With Misdemeanor Harassment and Felony Stalking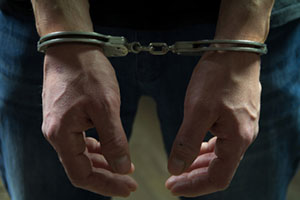 Accusations of stalking and harassment can arise in a variety of situations. One of the most common scenarios is where a relationship has ended, but one party tries to maintain contact with the other party. In other cases, stalking allegations are made with very little evidence other than the claims of the alleged victim.
Police officers in Collin County and throughout Texas are granted the authority to arrest a person without a warrant if there is probable cause for the officer to believe that a crime has been committed. For the purposes of harassment or stalking, a verbal statement by the alleged victim could result in you being immediately arrested. If you have been arrested and charged with harassment or stalking, the experienced attorneys at the Law Offices of Biederman & Burleson P.L.L.C. have the knowledge, resources, and tools to help protect your rights and your future.
Harassment Laws in Texas
The offenses of harassment and stalking are very closely linked under Texas law. In fact, stalking can perhaps best be described as aggravated harassment. According to Section 42.07 of the Texas Penal Code, a person can be charged with harassment if he or she contacts or attempts to interact with another individual against the other individual's wishes, particularly if the contact or interaction causes the other individual to become alarmed, annoyed, frightened, or emotionally distressed. Harassment can take place in person, over the phone, in writing, or by electronic means, such as the internet or text messages.
Examples of harassment could include making threats against another person on social media, making prank phone calls at odd hours for no reason other than to annoy, or telling someone that a family member is sick, injured, or dead when you know that it is not true. In most cases, harassment is a Class B misdemeanor, punishable by up to six months in jail and fines of up to $2,000.
McKinney Felony Stalking Defense Counsel
Under Texas law, harassment charges are possible for a single act. Stalking charges, however, can be filed against a person who "on more than one occasion" engages in conduct that would constitute harassment or that causes another person to fear for his or her own safety or the safety of his or her loved ones. To be considered stalking, a repeated threat can be either implied or explicit, but it must be directed at a specific person. You could also be charged with stalking if you have another person convey threats to a third party on your behalf.
It is important to keep in mind that you do not have to make physical contact with another person or be in the same physical vicinity to be charged with stalking. In fact, you could face stalking charges even if the entire exchange took place online.
Section 47.072 of the Penal Code provides that stalking is a third-degree felony for a first offense. A conviction on stalking charges could result in imprisonment for up to 10 years and $10,000 in fines. A second or subsequent offense is a second-degree felony, punishable by up to 20 years in prison.
Get the Help You Need Today
At the Law Offices of Biederman & Burleson P.L.L.C., we understand the seriousness of harassment and stalking charges. We also realize that in order to secure a conviction, prosecutors will need to prove all elements of the offense beyond a reasonable doubt. When you contact our firm, we will conduct a full investigation of the situation, including the circumstances of your arrest and the allegations that led to it. We will also carefully examine the state's evidence against you, looking for any holes or weaknesses that could be exploited during negotiations or at trial. Our top priority is helping you avoid a conviction while fully protecting your rights and best interests.
For more information about our firm and how we can assist with your case, contact our office. Call 469-333-3333 for a free consultation and case review today. Our attorneys serve clients in Frisco, McKinney, Plano, Fairview, Prosper, Allen, Lewisville, Denton, The Colony, Little Elm, Denton County, Dallas County, Collin County, and the neighboring communities.