What If I am Guilty of Driving While Intoxicated?
Collin County DWI Defense Attorneys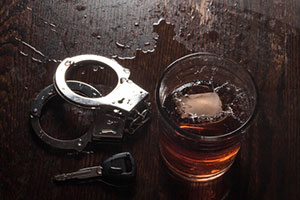 If you have been arrested and charged with a crime that you did not commit, you are probably willing to go through just about anything to fight the charges against you and to restore your good name. This is generally true in cases involving offenses such as assault, theft, and drug possession. It also applies to charges of driving while intoxicated (DWI).
Sometimes, however, a person who been charged with DWI really was driving drunk, and he or she knows it. If this describes your case, you might be asking yourself if you really need to hire an attorney. After all, you are just going to plead guilty and get the whole thing over with, right? The fact of the matter is that YES, YOU NEED AN ATTORNEY, even if you believe you are guilty of the offense with which you were charged.
At the Law Offices of Biederman & Burleson P.L.L.C., we know that the United States Constitution promises that you cannot be deprived of your life, liberty, or property without due process. In the realm of criminal law, this means that prosecutors must prove your guilt beyond a reasonable doubt. It also means that the police, prosecutors, and the courts must not have compromised your civil or constitutional rights along the way. Finally, it also means that you must be treated fairly, and the punishment handed down must be fair and just. In short, there are far too many variables involved for you to attempt to plead guilty without working with a knowledgeable attorney.
What Will My Attorney Do for Me?
When you contact our office following an arrest on DWI-related charges, we will go to work on your case right away. We will investigate the details of your arrest, the circumstances that led to it, and how you were treated during processing. Even if you think the State's case against you is airtight, our job is to:
1. Ensure That Your Rights Were Not Compromised or Violated
As a citizen of the United States (or even if you are not a citizen but living here), you have a number of rights guaranteed by the U.S. Constitution, including the right to be free from unlawful searches and seizures—which includes arrests—as well as unlawful interrogations. Law enforcement officers work hard, but they are not perfect, and they do make mistakes from time to time. Some of these mistakes could violate a suspect's rights during a traffic stop, detention, arrest, or questioning.
If your rights were violated, the entire case against you could be dismissed, or certain evidence could be thrown out by the court. Regardless of your plan to plead guilty, we will ensure that your rights have not been violated or compromised in any way.
2. Ensure the Validity of the State's Evidence
Establishing your guilt requires evidence, and it is not uncommon for problems to arise with the State's evidence. Video footage gets damaged or overwritten, blood samples get lost, officers are transferred, and so on. Without an attorney on your side, the State might not let you know about possible evidence problems, and you might not know to look for them. Some problems are severe enough to be fatal to the State's case against you.
3. Ensure That the State Could Convict You
You are not automatically guilty of a crime just because you were arrested for it. The amount of evidence needed for a legal arrest is nowhere near the amount that a jury would need to convict you. In addition to the State's burden of proof, there may be many factual or legal defenses to the charges against you. With every client, our lawyers review all of the available evidence to find legal or factual defenses that could lead to an acquittal.
4. Ensure That You Are Treated Fairly and Receive a Fair Punishment
A DWI conviction in Texas carries penalties of up $4,000 and up to 180 days in jail or probation for up to two years for a first offense. If you are planning to plead guilty, the district attorney is likely to offer a standard plea recommendation—one that is offered to ALL defendants facing DWI charges. It is very rare for a prosecutor to consider your background, history, the unique circumstances of your situation, how you behaved during your arrest, or many other factors that should be taken into account when deciding on a punishment. Our job is to make sure that, if you decide to plead guilty, you are treated with dignity and respect and that you receive a fair punishment.
5. Protect Your Driving Privileges
Apart from protecting your constitutional rights, it is also important to hire a lawyer when you are facing DWI charges so that you can protect your right to drive legally. If you are charged with DWI in Texas, your license could be suspended in two different ways. First, you could face an ALR suspension if you fail or refuse a blood or breath test after your arrest. Second, your license will be suspended if you are found guilty of DWI. You need an attorney to properly fight for your right to continue driving legally and, if necessary, draft and defend a petition for an occupational driver's license. If your license is suspended and you are caught driving during your suspension, you could face additional criminal charges.
Do Not Wait. Let Us Help You
If you have been charged with DWI, contact our office before you make any decisions about pleading guilty. Call 469-333-3333 for a free consultation at the Law Offices of Biederman & Burleson P.L.L.C. today. We serve clients in Collin County, Denton County, Dallas County, and throughout the surrounding areas.