Frisco, Texas Expunction Attorneys
Lawyers in Collin County for Expunging Criminal Records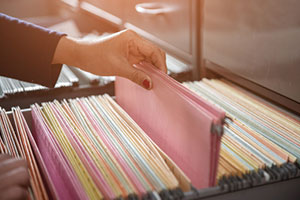 Were you ever arrested and charged with a crime, only to have the case against you eventually dropped? Are you tired of having to explain what happened to potential employers or housing agents? Of course you are. Who wouldn't be?
At the Law Offices of Biederman & Burleson P.L.L.C. in Frisco, Texas, our experienced attorneys understand the effect that a criminal record can have on your life. We also realize, however, that such effects do not need to last forever. Our knowledgeable team is equipped to help you explore your options for clearing your record and getting the fresh start through the process of expunction.
Expunction and How To Clear Your Record in Texas
The word "expunction" certainly sounds formal and rather harsh. To many, it may be an unfamiliar term, but its meaning is very important to those looking for a new beginning. Expunction, sometimes known as "expungement," is the elimination of all records related to your arrest and any charges that followed. The process of expunction can be time-consuming and tedious, but the concept is pretty simple. If you are eligible for expunction, your arrest record will be cleared, and you can put your past behind you as you move on with your life.
Under Texas law, expungement cases are handled on an individual basis. Each offense that exists on your record must be reviewed separately to establish whether or not it qualifies for expunction. Many factors will affect your eligibility for expungement, including:
Whether your arrest resulted in an acquittal, conviction, or deferred adjudication;
Whether you have been granted a pardon;
How old you were at the time of conviction, if applicable;
How long it has been since your case was resolved;
Whether any related charges are currently pending; and
Your arrest record since the arrest for which you are seeking expunction.
In general, if you did not plead guilty and you were not convicted, you are likely to be eligible to have your record expunged.
Why Expunction Is Important
In today's world, criminal background checks are more common than ever before. You probably realize that a potential employer is likely to conduct a background check. However, you might be surprised to learn that you need to undergo a background check to volunteer at your child's school or to participate in other events and activities involving children. A criminal history could even cause problems with finding an affordable place to live or being accepted into certain education programs.
If you are eligible for expunction and you successfully complete the process, you will likely find that many doors are suddenly open to you. Once an arrest record has been expunged, it is gone forever. It will not show up on any background checks, and you will not need to tell anyone about it ever again.
We Can Help You Get Started
At the Law Offices of Biederman & Burleson P.L.L.C., our team is committed to helping you get your record cleared as quickly and efficiently as possible. We will review your case to determine if expunction is an option for you. If it is not, we will assist you in exploring other avenues, such as an Order of Nondisclosure. If you do qualify for expunction, we will go to work in preparing the required paperwork. Our goal is to simplify the process for you so that you can focus on moving forward with your life.
No matter what you may have been through in the past, it is time to focus on your future, and our team is ready to help. Contact our office today to get the process started. Call 469-333-3333 and schedule a free consultation with a member of our team. We serve clients in Collin County, Denton County, Dallas County, and the surrounding areas.