Collin County Manslaughter Defense Attorneys
Lawyers for Those Charged with Involuntary Manslaughter in Frisco and McKinney, Texas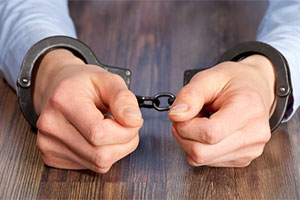 If you were involved in a situation in which another person lost his or her life, you are probably going through a wide range of emotions. The situation could quickly become even worse if you are accused of acting recklessly in such a way that caused the person's death. For many people charged with manslaughter, navigating the criminal justice process can seem nearly impossible. The good news is that if you are facing manslaughter charges in Texas, you do not need to face them alone.
At the Law Offices of Biederman & Burleson P.L.L.C., in Frisco, TX, we understand that you might be feeling a great deal of remorse and emotional guilt for being involved in the death of another person. While such feelings are understandable, they do not mean that you are guilty of a crime. Our lawyers are equipped to help you defend against manslaughter charges and to ensure that your rights and best interests are fully protected.
What Is Manslaughter in Texas?
Section 19.04 of the Texas Penal Code defines the offense of manslaughter as recklessly causing the death of another person. Unlike the offense of murder, which requires a person to act with knowing intent, manslaughter charges may be filed for reckless acts, which means that you did not intend to injure or kill anyone, but you also did not act with appropriate caution. "Reckless" behavior is generally understood to mean actions or omissions committed by a person who understands but consciously disregards the risks associated with his or her behavior.
Manslaughter is generally prosecuted as a second-degree felony. A conviction on manslaughter charges could result in a prison sentence of up to 20 years and fines of up to $10,000. Texas law recognizes the separate offense of intoxication manslaughter, in which driving while intoxicated (DWI) leads to the death of another person. Intoxication manslaughter is also a second-degree felony.
Defending Against Manslaughter Charges in McKinney and Plano
Attorneys Troy Burleson and Hunter Biederman are accomplished criminal defense attorneys with more than 27 years of combined legal experience. At our firm, we take a team-based approach to every case, including cases of manslaughter and other types of criminal homicide. When you contact us for help with your situation, you get more than just an attorney; you get an entire team dedicated to protecting your rights and your future.
We will begin by conducting a full investigation into the circumstances surrounding the death in question and your alleged role in the death. Our lawyers will also review the details of your arrest and the behavior of law enforcement officers before and after you were taken into custody. We will carefully examine the state's evidence against you, looking for any weaknesses or holes that could be exploited as we build your defense.
In order to secure a conviction on manslaughter charges, prosecutors will need to prove beyond a reasonable that you acted recklessly and that your reckless actions caused another person's death. Our job is to create reasonable doubt about whether your actions were reckless or whether your actions actually caused the death. We will do everything in our power to help you avoid a conviction so that the unfortunate death is the only tragedy of the situation.
Call 469-333-3333 Today
If you have been arrested and charged with manslaughter, contact our office immediately. Call 469-333-3333 to schedule a free consultation at the Law Offices of Biederman & Burleson P.L.L.C. today. Our firm serves clients in Frisco, McKinney, Plano, Allen, Fairview, Prosper, Denton, Lewisville, Little Elm, The Colony, Collin County, Dallas County, Denton County, and the surrounding areas.