Collin County Assault Defense Lawyers
Attorneys for Clients Facing Simple or Aggravated Assault Charges in Denton County and Dallas County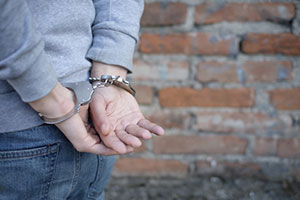 If you have been charged with assault in the state of Texas, the attorney you choose to represent you can have a direct effect on the eventual outcome of your case. It is important to choose a lawyer who is committed to protecting your rights and your best interests no matter what challenges may arise.
At the Law Offices of Biederman & Burleson P.L.L.C. in Frisco, TX, our attorneys are equipped to help you build a responsible, aggressive defense to any assault-related charges. With more than 27 years of combined legal experience, we know how quickly accusations of assault can escalate to serious criminal charges. We have the knowledge and resources to assist you, no matter how serious the charges against you might be.
Understanding Assault Laws in Texas
You may have heard the terms "assault" and "battery" in news reports to describe specific acts of violence. In some states, assault and battery refer to separate offenses that are often charged in connection with each other. Assault, in such jurisdictions, generally describes an offense of attempting or threatening another person with violence, while battery is the offense of making physical contact that is either harmful or provocative. In Texas, "battery" does not exist as a separate offense, and all such acts are combined under the umbrella of assault offenses.
According to Section 22.01 of the Texas Penal Code an offense of assault is committed in one of three ways:
An individual intentionally, knowingly, or recklessly causes bodily harm to another person;
An individual intentionally or knowingly threatens another person with bodily injury; or
An individual intentionally or knowingly makes physical contact of a provocative or offensive nature with another person.
While causing injury to another person is a form of assault, it is important to keep in mind that you do not have to hurt someone to be charged with assault. You could be arrested for assault for threatening to cause harm or touching another person in a manner that is meant to be offensive. For example, if you get into a heated argument and poke the other person in the chest, assault charges could be possible. Similarly, throwing a punch that does not make contact could also result in assault charges.
Penalties for Simple Assault
Texas law affords prosecutors a wide range of possibilities for prosecuting charges related to simple assault. Charges can range from Class C misdemeanors all the way up to second-degree felonies. The severity of the charges will depend on the circumstances of the assault, the victim, and the seriousness of any sustained injuries. Likewise, the penalties associated with a conviction can range from $500 in fines for a Class C misdemeanor up to $10,000 in fines and 20 years in prison for a second-degree felony.
Trusted Counsel for Violent Crimes in McKinney and Plano
At Law Offices of Biederman & Burleson P.L.L.C., we handle all types of assault-related charges, including but not limited to:
Attorneys Troy Burleson and Hunter Biederman recognize that there is no such thing as a minor assault charge. Even a Class C misdemeanor charge could leave a permanent mark on your criminal record as well as your reputation in the community. At our firm, we believe in the importance of a proactive defense. This means that we will go to work immediately in investigating the nature of the charges against you and the circumstances that led to your arrest. We will look for any and all details that could help us build a strong case on your behalf.
Call 469-333-3333 Today
For more information about our firm and our team-based approach to assault cases, contact our office. Call 469-333-3333 for a free consultation and case review today. Our firm serves clients in Frisco, McKinney, Denton, Little Elm, The Colony, Allen, Fairview, Prosper, Denton County, Dallas County, Collin County, and the surrounding areas.