Frisco, Texas Marijuana Charges Defense Attorneys
Lawyers in Collin County Representing Clients Charged With Possession and Possession with Intent to Deliver Cannabis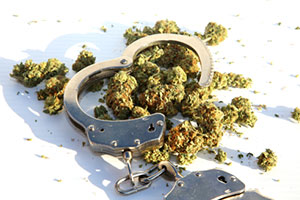 Marijuana has been at the center of significant controversy over the last few decades. Currently, about three dozen states in the U.S. permit at least some type of legal use of the drug. In Texas, however, the production, cultivation, and recreational use of marijuana are still against the law. If you are facing marijuana-related charges, the penalties for a conviction could be quite serious.
At the Law Offices of Biederman & Burleson P.L.L.C., in Frisco, TX, our attorneys provide trusted guidance and aggressive representation for clients who have been arrested and charged with possession of marijuana, intent to deliver, and distribution and trafficking of marijuana. We do not believe that a marijuana offense should ruin your life, and we work hard on behalf of our clients to get such charges reduced or completely dismissed.
Medical Marijuana in Texas
Texas is one of many states that have instituted a legal medical marijuana program. Technically, patients with eligible conditions may apply to participate in the program, and if approved, they can obtain specific cannabis-based products for personal use. Very few conditions, however, are eligible, and the only approved products are low-THC cannabidiol (CBD) oils. All other types of marijuana, including THC extracts, oils, and edibles, are illegal in Texas.
Marijuana Misdemeanor and Felony Charges in Dallas County and Denton County
The severity of the charges associated with marijuana possession will depend on the amount of the drug found by law enforcement officers. Possessing less than two ounces is a Class B misdemeanor, which carries fines of up to $2,000 and up to 180 days in jail. Pre-trial diversion programs and deferred adjudication may be available to allow you to avoid a conviction.
Possession of between two and four ounces of marijuana may be prosecuted as a Class A misdemeanor. Up to one year in jail is possible for a conviction. Any marijuana conviction will also result in a six-month suspension of your driver's license. Any case that involves more than four ounces will likely be handled as a felony. In such a case, you could also face charges for intent to deliver or marijuana trafficking.
Plano Lawyers Who Know How to Win
A common theme in many of our drug cases is the inability of the State to prove who actually possessed a drug or narcotic at the time of the arrest. Our client, "Kelly," was charged with possession of marijuana when the car in which she was a passenger was stopped for a traffic violation.
A drug-sniffing dog on the scene alerted on a backpack that was sitting on the vehicle's rear floorboard near Kelly's feet. Because she was closest to the backpack, Kelly was charged with possession.
At trial, we cross-examined the officer regarding the number of other passengers in the vehicle, and we challenged the officer's conclusion that the backpack belonged to Kelly. The jury had reasonable doubt as to who actually owned or possessed the backpack in which the marijuana was found. The jury swiftly found Kelly NOT GUILTY.
Protecting Your Rights
Attorneys Troy Burleson and Hunter Biederman realize that there are many ways to defend against marijuana-related criminal charges in Texas. In some situations, we might focus on how the evidence against you was obtained. For example, if the police found marijuana while conducting an illegal search, your case could be dismissed.
In other cases, we could force the state to meet its burden of proof on every element of the offense. This means that prosecutors will need to show beyond a reasonable doubt that you knew the substance in question was marijuana and that you knowingly and intentionally possessed it anyway. Our job is to create reasonable doubt in the mind of the jury so that you can avoid a conviction.
When you choose our firm, we will conduct a comprehensive review of your situation. This allows us to gain a full understanding of the circumstances so that we can help you make the best possible decision about how to proceed. When appropriate, we will negotiate with prosecutors to get the charges and potential penalties reduced, but we are prepared to take your case to trial as well.
Get the Help You Need
If you are facing marijuana-related charges in Texas, contact our office. Call 469-333-3333 for a free consultation and case review at the Law Offices of Biederman & Burleson P.L.L.C. today. Our firm serves clients in Frisco, McKinney, Plano, The Colony, Denton, Lewisville, Dallas County, Collin County, and Denton County, and the surrounding areas.