Domestic Violence Defense Attorneys in Collin County
Frisco Lawyers for Clients Charged With Family Violence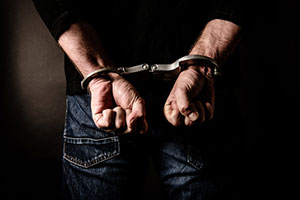 When spouses, romantic partners, or family members fight, such incidents do not lead to anything more than harsh words and hurt feelings. Sometimes, however, things can escalate to physical violence, and the police may have to get involved. Such cases can also lead to the filing of criminal charges. Texas courts take allegations of family violence, also known as domestic violence, every seriously. Prosecutors are also often under pressure to secure a conviction and pursue the maximum possible criminal penalties.
If you have been arrested and charged with a crime related to family violence, it is important to speak with a qualified criminal defense attorney right away. At the Law Offices of Biederman & Burleson P.L.L.C., our lawyers have more than 27 years of combined experience, and we have helped many clients successfully defend against domestic violence charges. We are ready and willing to put our client-focused, team-based approach to work in protecting your rights and your future.
What Makes a Violent Act a Domestic Violence Offense in Texas?
In general, family violence falls under the umbrella of assaultive offenses covered by Chapter 22 of the Texas Penal Code. An assaultive offense is considered an act of family violence if you commit it against a person with whom you have a domestic relationship, including:
A family member who is related by blood, marriage, or adoption;
A current or former spouse;
A current or former romantic partner;
A member of the same household;
A child of a former spouse or romantic partner; or
A foster child or foster parent.
As one might expect, violent acts against a child are generally punished much more severely than acts of violence against another adult.
We Do What It Takes to Get Results
"Tim's" girlfriend called the police after getting into an argument with him. She claimed he hit her, bit her finger, and prevented her from leaving their vehicle. The police arrived and found her upset with red marks on her legs and arm. After some pressing, she said she "felt pain"—a statement needed in order for the State to charge someone with assault.
Because of his criminal history, Tim was charged with a third-degree felony, and he faced up to ten years in prison. Once our attorneys got the case and heard his side, we knew that we had to fight for Tim. We obtained all the evidence and noticed some extremely strange and erratic behavior on the part of the complaining witness, his girlfriend.
The police report indicated that the complaining witness "appeared to be under the influence of narcotics, and repeatedly referred to the occult, shape shifting, and her skin turning gold and other colors." After negotiations with the State, prosecutors agreed to a full dismissal of the charges, allowing Tim to get his case expunged.
Denton County Counsel for Family Violence Allegations
Texas law specifies three different crimes that are all considered to be family violence: domestic assault, aggravated domestic assault, and continuous violence against the family. You could face charges for domestic assault if you are accused of intentionally or recklessly causing injury to a family member, physically contacting a family member in an offensive manner, or making threats of imminent injury to a family member. Domestic assault is usually a Class A misdemeanor for a first offense, and a conviction carries fines of up to $4,000 and jail time of up to one year. A repeat offense is usually charged as a felony.
A domestic assault can be elevated to aggravated domestic assault if the victim sustains serious bodily injury or if you are alleged to have used a deadly weapon in committing the assault. In the most severe aggravated domestic assault cases, penalties could include up to 99 years in state prison.
Continuous violence against the family can be charged if you are alleged to have committed two domestic assault offenses in the last 12 months. This charge is a third-degree felony, which carries a possible ten-year prison sentence.
Attorneys With Experience Defending Against Domestic Assault Charges
In the state of Texas, police officers, prosecutors, and the courts take allegations of domestic violence very seriously, and so do we. If you are facing any charges related to domestic assault, contact our office immediately. Call 469-333-3333 to discuss your case in a free, confidential consultation with one of our experienced attorneys. At the Law Offices of Biederman & Burleson P.L.L.C., we represent clients in Frisco, McKinney, Plano, Allen, Fairview, Little Elm, The Colony, Lewisville, Denton, Collin County, Dallas County, Denton County, and the neighboring communities.