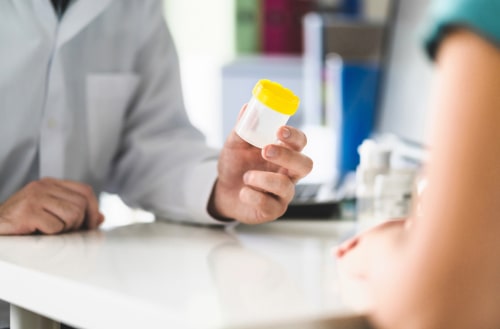 Many Texas employers require applicants and employees to take a drug test. Workers are asked to provide a urine sample which is then tested for THC, cocaine, methamphetamine, opiates, and other drugs. Individuals hoping to get or keep their jobs often ask whether cheating on a drug test is illegal. There are products such as synthetic urine and blocking agents on the market that are used to falsify drug test results. Most people assume that job loss is the worst possible outcome of using these products. However, in Texas, it is possible to face criminal charges for falsifying a drug test result.
What Happens If I Cheat a Drug Test for Work?
Texas is known for having strict drug laws. Marijuana, cannabis, and THC products are still illegal in Texas. Penalties for possession of small amounts of marijuana have been reduced in recent years, but it is still a crime to possess any amount of marijuana in Texas. There are only a few exceptions for the medical use of very low-THC marijuana products. Cultivation and delivery or sale of marijuana are penalized even more harshly.
However, many people still use THC and other illegal substances. When their boss tells them they must take a random drug test, they panic. Some turn to products such as synthetic urine or even purchase another person's urine to use during the test.
...