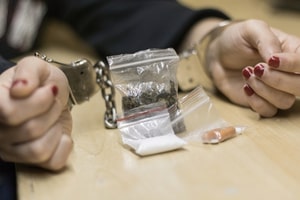 Texas is known for having strict laws prohibiting the use of drugs like marijuana, cocaine, heroin, and methamphetamine. If you or a loved one were arrested for possession of cocaine, it is important to realize the gravity of these allegations. You or your loved one may be facing life-changing criminal penalties. The penalties you face are especially harsh if the prosecution alleges possession with intent to distribute.
Cocaine Possession Laws in Texas
The state of Texas categorizes illicit substances into several penalty groups based on the drug's perceived severity. Cocaine is in penalty group 1, which means that cocaine-related offenses are penalized more harshly than offenses involving drugs like marijuana. Being caught with even a small amount of cocaine or crack cocaine is a felony offense punishable by significant jail time. The greater the amount of cocaine allegedly in your possession, the harsher the penalties:
Less than one gram of cocaine is a state jail felony punishable by up to a year in jail and a maximum $10,000 fine

...