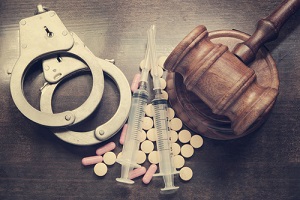 It is no secret that the state of Texas takes drug offenses very seriously. This is especially the case when there is reason to believe that an alleged drug offender had the intent to deliver or manufacture. Therefore, if you have been charged with manufacturing drugs, possessing them, and intending to sell those manufactured drugs, understand that you are in extreme legal jeopardy. When someone is convicted on these types of charges, it is not uncommon for them to spend decades or even the rest of their natural life in prison.
Today, we will look at what it means to deliver drugs, what intent to manufacture means, and more. If you have been charged with such crimes, do not hesitate to contact an experienced criminal defense attorney well-versed in cases involving serious drug offenses. While your situation may be dire, hope is still on the horizon. Retaining high-quality legal counsel is the first step in working towards a favorable case outcome in your case.
What Constitutes Intent to Deliver?
The Texas Controlled Substances Act explicitly states that possessing, delivering, or manufacturing a controlled substance is strictly prohibited. If this language is unclear, it means that drug dealing is strictly prohibited. It is important to understand that "delivery" means more than selling drugs, however. Delivery also includes giving another person an illegal drug, regardless of whether payment was exchanged.
...