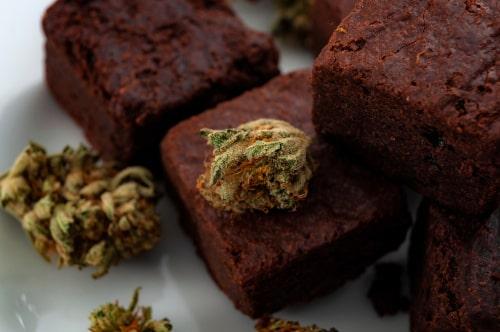 In Texas, possession of marijuana, cannabis, or THC edibles is still illegal. Texans can face significant consequences, including incarceration, for possession, distribution, or cultivation of marijuana. Tetrahydrocannabinol (THC) is the substance found in marijuana that causes the psychoactive effects of the drug. Some people extract THC and mix it into foods such as cookies or brownies. Serving a pan of so-called "pot brownies" at a party may seem harmless. However, in Texas, it is a crime that can result in life-changing consequences.
Texas Laws Regarding Foods Containing THC
THC concentrate or resin is treated differently under Texas law than marijuana flower. The Texas Controlled Substances Act classifies THC products to be in penalty group two. While possession of less than four ounces of marijuana flower is a misdemeanor offense in Texas, possession of even a very small amount of THC concentrate is a felony offense.
Less than one gram of THC concentrate in a gummy candy or baked good may lead to state jail felony charges punishable by up to two years in jail and fines up to $10,000. If you are accused of possessing one to four grams of THC concentrate, you face up to ten years in jail and a maximum fine of $10,000. Possession of four to 400 grams is a second-degree felony. Possession of more than 400 grams of THC is a first-degree felony punishable by 5-99 years in prison and a maximum fine of $50,000.
...