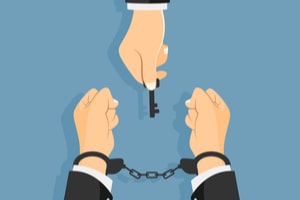 If your friend or a family member has been arrested and charged with a criminal offense, you may be confused and overwhelmed. You want to help your loved one, but you do not know what to do to help them. Fortunately, individuals arrested for driving while intoxicated (DWI), possession of an illicit substance, theft, or certain other non-violent offenses can take advantage of an option called an "attorney writ bond." An attorney writ bond can be used to get someone out of jail – often within hours of his or her arrest.
An Attorney Writ Bond Can Speed Up the Bond Process
When someone is arrested for committing an alleged criminal offense, they are immediately taken to jail. The suspect is eventually taken before a judge who sets the suspect's bond and the conditions for his or her release. Unfortunately, some suspects must wait several days before they can attend the bond hearing. This is especially common when someone is arrested on a Friday night and must wait until Monday to see the judge. An attorney writ bond can speed up this process considerably. Often, an attorney writ bond can secure a suspect's release within two or three hours.
How Does a Writ Bond Work?
A writ bond is essentially a promise that the suspect will return to court for his or her hearing. The hearing will be scheduled for a later date. When you contact an attorney qualified to file a writ bond, the attorney goes to jail and gets the subject's signature on the bond paperwork. The attorney files paperwork with the court. The bond is set and the suspect is released. Only attorneys licensed in Texas are authorized to file a writ bond in Collin County.
...