Collin County DWI With a Child Passenger
Lawyers in Frisco for Clients Facing Charges for Driving While Intoxicated with Children in the Car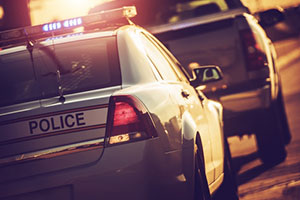 In the state of Texas, a conviction on any charge related to driving while intoxicated (DWI) is extremely serious. Even your first offense will result in severe penalties that could include hefty fines, jail time, probation, and other consequences. The penalties are even greater, however, if you are convicted of driving while intoxicated with a passenger under the age of 15 in your vehicle.
At the Law Offices of Biederman & Burleson P.L.L.C., our experienced attorneys help clients facing DWI charges every day, including those accused of driving drunk with a child passenger. We understand the seriousness of the situation, and we realize that such a charge could also lead to charges of child endangerment—which could affect your parental rights. If you have been arrested for DWI with a child passenger, we are prepared to go to work on your behalf today.
McKinney Attorneys Who Know the Law
The offense of DWI with a child passenger is defined in Section 49.045 of the Texas Penal Code. Specifically, the law provides that a person who drives while intoxicated on a public road with a child under age 15 in the vehicle has committed the offense of DWI with a child passenger. "Intoxicated" means that the person has a blood-alcohol concentration (BAC) of 0.08 or higher, or the person has lost normal use of his or her mental or physical faculties as the result of alcohol, drugs, or any other substance. It is important to understand that the child does not need to be injured in order for you to be charged with DWI with a child passenger.
Driving while intoxicated with a child passenger is a state jail felony. The penalties for a conviction could include 180 days to 2 years in state jail, fines of up to $10,000, and community service of up to 1,000 hours. You could also lose your license for 180 days, be required to participate in a DWI education program, and be ordered to install an ignition interlock device (IID) on your vehicle. Depending on the circumstances, your parental rights could also be affected, as changes could be ordered to your child custody agreement if you have one.
Tough Cases, Positive Results
Our client, "Stacy," was pulled over for speeding with her two children in the car after leaving dinner with the kids. After being given field sobriety tests, she was arrested and submitted to a blood test, which came back showing a 0.22 BAC. Stacy knew she had to fight the case because a felony conviction was going to be devastating to her life. She had no prior criminal history, and her primary goal was not having a felony on her record.
Even though the odds were against us, we set her case for trial. Luckily, we had an ace in the hole, as we had found discrepancies with the blood test. We would not normally show the District Attorney such discrepancies before trial. However, we decided to let them in on the problem, with the hopes of using it to further our negotiations—and it worked.
After reviewing the case, the DA agreed to drop the charge to a misdemeanor, and Stacy took the plea happily. Stacy was able to continue on with her life and continue volunteering, which she would not have been able to do with a felony conviction.


A Team Approach to DWI Cases in Denton County
Attorneys Troy Burleson and Hunter Biederman are seasoned trial attorneys with more than 27 years of combined experience. Together, they have secured more than 500 DWI trial victories, including over 100 in which the client had failed a blood or breath BAC test. At our law firm, we know that prosecutors will try just about anything to obtain a conviction in a DWI case, and we have legal knowledge and skills to help you protect your rights and your best interests.
From the moment you contact our firm, you become part of our team-based approach. We will immediately begin an investigation into the circumstances of your arrest and the events that occurred before, during, and after it. Our lawyers will review police reports, witness statements, and testing protocols, looking for any details that could be useful in building your defense. You can depend on us to communicate with you openly and honestly throughout the process and to remain at your side every step of the way.
Call 469-333-3333 for Help Today
If you are facing charges related to DWI with a child passenger, do not delay. Contact our office right away, and let us go to work on your behalf. Call 469-333-3333 to schedule a free consultation and case review at the Law Offices of Biederman & Burleson P.L.L.C.. We represent clients in Frisco, McKinney, Plano, Allen, Fairview, Prosper, Little Elm, The Colony, Denton, Lewisville, Dallas County, Denton County, Collin County, and the surrounding areas.