Frisco, Texas Drug Charges Defense Lawyers
Attorneys in Collin County for Clients Facing Charges Related to Drug Crimes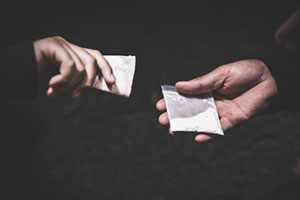 Being charged with a criminal offense related to illegal drugs can have a dramatic impact on the rest of your life. If you or someone you love has been arrested on drug-related charges, it is understandable that you might be confused and uncertain about how to proceed. The good news is that you do not need to face drug charges alone. The skilled defense attorneys at the Law Offices of Biederman & Burleson P.L.L.C. are equipped to help you protect your rights and to assist you in building a quality defense against whatever charges you may be facing.
Texas Attorney for Drug Possession, Delivery, and Distribution
Law enforcement agencies and prosecutors in the state of Texas take drug crimes extremely seriously, and the penalties for a drug-related conviction are among the most severe in the nation. Attorneys Troy Burleson and Hunter Biederman have more than 25 years of combined experience in the practice of criminal defense law. Together, they have secured over 350 courtroom acquittals and not guilty verdicts for their clients, including many charged with drug crimes.
At the Law Offices of Biederman & Burleson P.L.L.C., we handle both misdemeanor and felony charges related to:
A conviction on any drug crime can cause serious damage to your future, but our firm can provide the guidance and representation you need to protect your rights.
Defense for Federal Drug Charges in Denton County and Dallas County
Our experienced attorneys represent clients charged with drug crimes at both the state and federal levels. In most cases, possession of a modest amount of drugs and intent to distribute charges are prosecuted by county or district attorneys on behalf of the state. When the charges involve larger amounts of drugs, or there is reason to believe that the drugs have been transported across national borders or state lines, federal agencies such as the FBI and DEA may get involved. If a federal agency conducts an investigation that leads to an arrest, the charges will almost certainly be filed by a United States Attorney in federal district court.
The penalties associated with a conviction on federal drug charges, in most situations, are more severe than the penalties for state-level offenses. Depending on the circumstances and the specific charges, mandatory minimum sentences may apply, making it even more important to have quality defense counsel on your side. If you have been charged with any kind of federal drug crime, the Law Offices of Biederman & Burleson P.L.L.C. is ready to help you.
The Importance of Calling an Attorney Immediately
It is critical to reach out to a qualified lawyer as soon as you have been arrested on drug charges. You should not speak to the police or answer any questions until you have met with your attorney. Our team will help you understand your rights and can keep you from saying something that might be used against you.
We will also fully investigate the details of your arrest and the actions of law enforcement. Most drug cases rely almost entirely on the evidence discovered during searches by the police. If the search is deemed to be illegal or in violation of your rights under the Fourth Amendment, the evidence produced could be barred by the court. This could lead to the entire case being dismissed. At our firm, we will do everything we can to help you avoid a conviction and to stay out of jail, no matter how serious the charges against you might be.
Call Us for Help
To learn more about building a strong defense against drug charges in Texas, contact our office. Call 469-333-3333 for a free consultation and case review today. Our team serves clients in Collin County, Denton County, Dallas County, and throughout North Texas.