Frequently Asked Questions About DWI Charges in Texas
Frisco DWI Defense Lawyers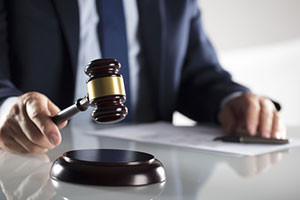 Q. What Is Driving While Intoxicated (DWI) in Texas?
A. Section 49.04 of the Texas Penal Code defines the offense DWI as operating a motor vehicle in a public place while intoxicated. A person is considered "intoxicated" if he or she does not have "normal use of mental or physical faculties" due to alcohol, drugs, or any other substance or combination of substances. A person is also considered intoxicated if his or her alcohol concentration is 0.08 or higher.
Q. What Is Alcohol Concentration?
A. Alcohol concentration, sometimes referred to as blood-alcohol concentration, breath-alcohol concentration, or BAC, is a measure of how much alcohol is in a person's system. Specifically, Texas law defines alcohol concentration as the number of grams of alcohol per 210 liters of breath, 100 milliliters of blood, or 67 milliliters of urine. For Texas drivers of legal drinking age, the legal BAC limit is 0.08, and the limit 0.04 for a commercial driver's license (CDL) holder while in a commercial vehicle. The legal BAC limit for a driver under the age of 21 is 0.00.
Q. Could I Face DWI Charges If My BAC Is Under 0.08?
A. Yes. If the officer who conducted your traffic stop has sufficient evidence that you do not have normal control of your physical or mental faculties, you could be charged with driving while intoxicated. Unlike some other states, there is no minimum BAC necessary for a DWI charge in Texas. Our office sees this all the time.
Q. What Happens if I Refuse BAC Testing?
A. By driving on the public roads of Texas, you are presumed to have consented to BAC testing if you are ever arrested for DWI. If you are arrested and you refuse a blood or breath test—urine tests are almost never used anymore—you cannot be charged with an additional crime, but you will face administrative penalties. Your driver's license will be suspended through the state's Administrative License Revocation (ALR) program for at least six months for a first refusal. A subsequent refusal for a separate arrest will result in a two-year suspension. Keep in mind that, if you refuse BAC testing, the police could obtain a warrant and forcibly conduct a blood test anyway.
Q. What Penalties Will I Face for a DWI Conviction?
A. A first DWI offense is usually a Class B misdemeanor, punishable by up to $2,000 in fines and 180 days in jail, with probation possible in some cases. You will also face a license suspension of up to 90 days, and you may be required to participate in an alcohol education program. If your BAC was 0.15 or higher, however, the charge is usually a Class A misdemeanor, which means that you could face fines of up to $4,000 and one year in jail.
Q. When Is DWI a Felony?
A. DWI charges in Texas are usually prosecuted as misdemeanors, at least for first and second offenses. If it is your third offense, however, the charge will be handled as a third-degree felony. Felony charges are also possible for DWI with a child passenger under age 15 or causing an accident in which someone is injured or killed.
Q. Do I Still Need a Lawyer if I Plan to Plead Guilty?
A. Yes, you need a lawyer if you plan to plead guilty on DWI charges in Texas. An attorney can help ensure that the state would be able to meet its burden of proof to secure a conviction before you accept any plea deals. Your lawyer can also address any potential violations of your Constitutional rights. There is simply too much at stake for you to try to handle the situation on your own.
Q. Why Should I Choose the Law Offices of Biederman & Burleson P.L.L.C.?
A. At our law firm, we take a client-focused, team approach to DWI cases in Texas. Together, our attorneys have secured trial victories in more than 500 DWI cases, including over 100 in which our clients failed a breath or blood test. With our experience and knowledge of the law, we are equipped to provide the trusted guidance and top-quality representation you deserve.
Q. How Do I Get in Touch With a Lawyer?
A. If you are facing DWI in Texas, contact our office right away to ensure that your rights and best interests are fully protected. Call 469-333-3333 for a free consultation and case review today. Our firm serves clients in Frisco, McKinney, Plano, Fairview, Prosper, Allen, Denton, Lewisville, Little Elm, The Colony, Denton County, Dallas County, Collin County, and the surrounding areas.