Frisco, Texas Defense Attorneys for Unauthorized Use of a Motor Vehicle
Lawyers Helping Clients Charged with UUMV in McKinney and Collin County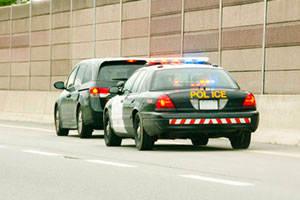 According to Texas law, if you are accused of stealing an unoccupied car or truck, you will likely face charges for theft. Similarly, if you are suspected of carjacking—or taking another person's vehicle by force—you are likely to face robbery or aggravated robbery charges. Both theft and robbery presume that you intended to deprive the owner of his or her vehicle.
Texas law also recognizes a related offense that involves taking another person's motor vehicle, but this separate crime recognizes the perpetrator's intent to return the vehicle eventually. The offense is called "unauthorized use of a motor vehicle," or UUMV, according to Section 31.07 of the Texas Penal Code. At first glance, UUMV might not seem to be as serious as auto theft or carjacking, but make no mistake; a conviction on UUMV charges could affect the rest of your life. Fortunately, the experienced attorneys at the Law Offices of Biederman & Burleson P.L.L.C. are ready and willing to help you.
What Is UUMV?
A person commits the offense of unauthorized use of a motor vehicle when he or she intentionally operates another person's car, truck, boat, airplane, or any other motor-propelled vehicle without the owner's consent. Sometimes known as "joyriding," UUMV is different from other auto theft-related offenses because the perpetrator does not need to steal the vehicle—simply using it without permission is enough to warrant such a charge. For example, if a teenager sneaks out one night and uses his father's car, the teen could be charged with joyriding—even if the teen returns the car that same night.
The State loves UUMV cases because they perceive them as easier to prove than a theft case. You don't have to prove the person stole the car, just that they didn't have permission to drive it.
In auto theft and carjacking cases, the severity of the charge will partly depend on the value of the car. Because UUMV does not involve permanent theft, the value of the vehicle is not taken into account. UUMV is charged as a state jail felony, whether the vehicle in question was a $500,000 yacht or a $500 motor scooter. The penalties for a conviction could include up to two years in state jail and $10,000 in fines. The offense is also considered to be a "crime of moral turpitude", and a conviction could make it more difficult for you to get a job, find housing, or qualify for educational programs.
McKinney Defense Attorneys Can Help
At the Law Offices of Biederman & Burleson P.L.L.C., our lawyers have more than 27 years of combined legal experience. Together, Attorneys Troy Burleson and Hunter Biederman have successfully defended hundreds of clients, including many facing charges of unauthorized use of a motor vehicle. We know that UUMV cases typically rely on the prosecutor's ability to prove that you did not have the owner's consent to use his or her vehicle. With that in mind, we are equipped to help you protect your rights and your future.
When you contact our firm, we will begin by investigating the circumstances of your arrest and the events that led to it. We will look at police reports, witness statements, surveillance footage, and any other information that could be useful in building your defense. Our lawyers will also examine the state's evidence to find any holes or weaknesses that could be exploited in court. Based on the results of our review, we will work with you in deciding on the best course of action. We understand the value of negotiating with prosecutors to get the charges against you dismissed or reduced, but we are fully prepared to defend your innocence at trial if necessary.
Call 469-333-3333 Today
If you or a loved one has been arrested and charged with the unauthorized use of a motor vehicle, contact our office. Call 469-333-3333 to schedule a free consultation with a member of our team today. Our phones are answered 24 hours a day, and you can usually speak to an attorney within minutes, even on the weekend. We represent clients in Collin County, Denton County, Dallas County, and the surrounding areas.