Texas Federal Drug Crimes Attorney
Criminal Lawyer Defends Against Federal Drug Trafficking Charges in Plano, McKinney and Frisco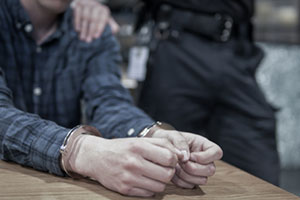 In the state of Texas, the penalties associated with a conviction on any type of drug charge can be severe. When drug-related charges are filed at the federal level, the situation is often even more serious. Federal drug charges often follow months or years of investigation by federal authorities such as the DEA and FBI, but such charges are also possible for drug-related offenses that occur on federal property such as a national park, military installation, or U.S. government building.
If you have been arrested and charged with a federal drug crime, you need an attorney who understands what is at stake and who knows how to get results. You need the team at the Law Offices of Biederman & Burleson P.L.L.C.. Our lawyers have more than 27 years of combined experience, and we have helped many clients successfully defend against drug charges in both Texas and federal courts. With our team-based approach and a commitment to serving your best interests, we are equipped to help you protect your rights and your future.
Drug Trafficking, Distribution, and Importing or Exporting Drugs
While it is possible to be charged with a federal misdemeanor, most federal drug charges are prosecuted as felonies. Federal law provides for severe criminal consequences for drug convictions, often including mandatory minimum sentences. In many cases, U.S. Attorneys and federal judges have very little leeway in reducing sentences or offering alternatives to prison time.
Federal drug charges commonly include, but are not limited to:
Drug possession:

Simple possession of a controlled substance is usually a

state-level offense

, but it could be prosecuted at the federal level in certain circumstances.

Manufacturing: Operating places for processing or preparing illegal drugs for distribution or using controlled substances may be considered manufacturing. Manufacturing often involves substances such as methamphetamines, cocaine, and heroin.
Trafficking: Federal drug trafficking charges may be filed for the manufacturing, distributing, or possessing a controlled substance with the intent to distribute.
Conspiracy: When one or more person is involved with facilitating or promoting the manufacturing, distributing, or importing of controlled substances, federal conspiracy charges are likely.
No matter what type of charge you may be facing, it is critical to have an attorney on your side throughout the process.
Fighting for You in Federal District Court
The charges associated with federal drug crimes can vary greatly in their severity and the associated penalties depending on the type of drug, the amount that is in question, your previous record or conviction history, and the alleged circumstances of the situation. If you are being investigated by federal agencies regarding a possible drug crime, any resulting charge will almost certainly be a felony. The moment you learn about any such investigation, you should contact an attorney without delay. Do not answer any questions or sign any paperwork from any federal agent or officer without talking to a lawyer first.
Attorneys Troy Burleson and Hunter Biederman are prepared to go to work on your behalf immediately. We will conduct our own investigation of the case being filed against you. Our team will review police records, video footage, witness statements, and any other details that could be useful in helping you avoid a conviction. At every stage of the process, we will make sure that you fully understand your options and how your choices will affect your future. We will also ensure that you are treated with the dignity and respect that you deserve along the way.
Call 469-333-3333 Today
If you are being investigated or have been charged with a federal drug crime, contact our office. Call 469-333-3333 to speak with one of our attorneys today, at no cost or obligation. At the Law Offices of Biederman & Burleson P.L.L.C., we serve clients in Frisco, McKinney, Plano, Fairview, Allen, Prosper, Denton, Lewisville, Little Elm, The Colony, Denton County, Dallas County, Collin County, and the surrounding areas.