Collin County White Collar Crimes Attorneys
Lawyers for Federal Financial Offenses in Frisco and Plano, Texas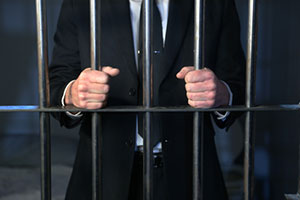 At the Law Offices of Biederman & Burleson P.L.L.C., our experienced team provides aggressive, responsible defense representation for individuals who are facing a wide range of criminal charges. We handle cases involving driving while intoxicated (DWI), drug offenses, assault, and other violent crimes. Charges such as these can be very serious, and a conviction can lead to severe penalties that often include jail time, expensive fines, and other consequences.
There is another type of criminal offense, however, for which a person could face criminal charges—a type of offense that is often overlooked because the crime is not violent. White-collar crimes, also referred to as financial crimes, might not sound very serious, but they certainly are, especially when prosecuted in federal court. If you are facing charges related to any type of white-collar crime, our skilled attorneys are fully prepared to help you protect your rights and your future.
Understanding Federal White Collar Crimes
In general, "white-collar crime" is the name given to the category of illegal activity that involves an individual stealing or obtaining unauthorized access to assets or information for the individual's personal gain. "White-collar" is a reference to the button-down dress shirts typically associated with business professionals and office dress codes.
White-collar offenses are often investigated by federal agencies over the course of many months, as the authorities look to establish a paper trail leading from the alleged crime to a suspect or suspects. In many cases, regulatory agencies and law enforcement officials are able to gather a significant amount of evidence before any arrests are made. With this in mind, it is critically important to contact a qualified criminal defense attorney as soon as you learn that you are under investigation by state or federal authorities.
Attorneys Hunter Biederman and Troy Burleson have more than 27 years of combined criminal law experience, and they have successfully defended many clients accused of federal white-collar crimes. At our firm, we understand the effect that such accusations can have on your personal life as well as your professional career. With our background and knowledge of the law, we know what it takes to handle all types of federal financial crime cases, including:
Computer and internet crimes:

It is against the law to gain unauthorized access to secured networks and electronic data. You could also face charges for using a computer to pirate copyrighted works or to make credible threats of violence;

Fraud and money laundering: Federal law provides for the prosecution of many different fraud-related offenses, including credit card fraud, check fraud, and securities fraud. Disguising the source of illegally obtained money is called money laundering, and it is also a federal crime; and
Embezzlement: The crime of embezzlement refers to the misappropriation of funds placed under a person's trust or belonging to a person's employer, including private businesses and non-profit organizations.
Trusted Attorneys in Fairview for White-Collar Crime Defense
Suspected white-collar crimes are commonly investigated by a number of federal agencies, often at the same time. For example, if you are suspected of engaging in or conspiring to commit securities fraud across state or international borders, both the Securities and Exchange Commission (SEC) and the Federal Bureau of Investigation (FBI) are likely to get involved. If any charges are filed as a result, the case will likely be filed in a federal district court. Federal white-collar crimes carry severe penalties for a conviction. Mandatory minimum prison sentences could apply, depending on the specific charges against you.
Get the Help You Need Today
If you or someone you love is being investigated for a financial crime, or if you are facing charges, contact our office. Call 469-333-3333 to schedule a free consultation at the Law Offices of Biederman & Burleson P.L.L.C. today. Our firm serves clients in Frisco, McKinney, Plano, Fairview, Allen, Prosper, Denton, Lewisville, Little Elm, The Colony, Denton County, Dallas County, Collin County, and the neighboring communities.