Collin County Intoxication Assault Defense Attorneys
Lawyer for Clients Charged with DWI with Serious Bodily Injury in Frisco and McKinney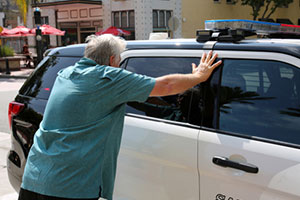 In the state of Texas, the penalties associated with driving while intoxicated (DWI) can be severe, even if it is your first offense. When a DWI causes serious bodily injury to another person, the charges and the consequences are even more serious. Judges are often particularly harsh on those who are charged with causing injuries by driving drunk, and prosecutors will do just about anything to secure a conviction. With that in mind, it is critical to have a skilled felony DWI lawyer on your side, fighting to protect your best interests.
At the Frisco-based Law Offices of Biederman & Burleson P.L.L.C., our team is committed to helping clients safeguard their rights when facing serious charges related to driving while intoxicated. Our attorneys have successfully defended hundreds of clients in DWI cases, and we are prepared to put our experience and skills to work on your behalf.
Intoxication Assault and Possible Penalties
Section 49.07 of the Texas Penal Code defines the offense of intoxication assault as causing serious bodily injury to another as the result of operating a motor vehicle while intoxicated. Intoxication assault charges are also possible if the suspect was operating a boat, airplane, or amusement park ride. The statute also defines "serious bodily injury" as any injury that places the victim at "substantial risk of death" or causes the permanent loss of function of any body part or organ. Serious permanent disfigurement is also considered a serious bodily injury.
Sometimes known as DWI with serious bodily injury, the offense of intoxication assault is generally prosecuted as a third-degree felony. A conviction could result in up to 10 years in state prison and fines of up $10,000. In some cases, probation might be available, but probation requires a period of incarceration at least 30 days in county jail and 160 to 600 hours of community service.
Building a Top Quality Defense in Lewisville and Denton
Attorneys Hunter Biederman and Troy Burleson have more than 27 years of combined DWI defense experience. They know that in order to convict you on charges of intoxication assault, prosecutors will need to prove several elements beyond a reasonable doubt.
First, the state must prove that you were operating a motor vehicle in a public place while intoxicated. The most common evidence to prove this element is the result of a breath or blood test subsequent to the injury-causing accident. Mr. Biederman is nationally recognized as a leader when it comes to challenging the results of DWI-related blood tests. Together, our team has obtained more than 100 not-guilty verdicts in cases where our clients initially failed blood or breath tests.
The second element that must be proven is that the victim suffered a serious bodily injury. While the law does define "serious bodily injury," medical opinions can vary from one professional to another. Our team works closely with a trusted network of medical experts whose input could be valuable in disputing the extent of the victim's injuries.
Finally, the prosecution must show that the injury occurred as a direct result of your intoxication. In effect, the state must prove that you caused the accident because you were impaired. If another party caused the accident, the intoxication assault charge against you could be dismissed.
Contact Our Firm Today
For more information about our approach to defending against DWI with serious bodily injury charges, contact our office. With over 500 DWI trial victories, our team is fully equipped to help with your case. Call 469-333-3333 for a free consultation and case review today. The Law Offices of Biederman & Burleson P.L.L.C. serves clients in Frisco, McKinney, Plano, Fairview, Allen, Prosper, Denton, Lewisville, Little Elm, The Colony, Collin County, Denton County, Dallas County, and the surrounding communities.