DWI Criminal Process in Collin County
Denton County Attorneys for Clients Facing Charges of Driving While Intoxicated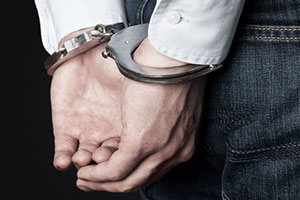 Being arrested on the suspicion that you were driving while intoxicated (DWI) can be frightening and overwhelming, especially if you have never had any contact with the Texas justice system before. At the Law Offices of Biederman & Burleson P.L.L.C., our attorneys have the knowledge and experience to help you navigate the process of building and presenting a quality defense against the charges you are facing. Before we get started on your case, however, it is important for you to know what to expect in the weeks and months ahead.
Your Arrest and Your First Appearance
Most DWI cases begin with a traffic stop, during which the police officer develops a suspicion that the driver is intoxicated. After you were stopped, the officer probably asked you to go through field sobriety testing and possibly a preliminary breath test. Once the officer established probable cause for your arrest, you were likely taken to the police station and given another breath test or a blood test to establish your blood-alcohol concentration (BAC). If no blood or breath test was conducted or your BAC was less than 0.15, you were probably charged with a Class B misdemeanor for DWI. If your BAC was 0.15 or higher, the charge was probably a Class A misdemeanor.
Following a DWI arrest, you will be required to go to court to make what is known as your "first appearance." Timelines for a first appearance will vary based on the court's caseload, but in Collin County, your first appearance will usually be about 3 to 6 months after your arrest. The reason it takes so long is because the State is very backed up, especially if there is a blood test involved. At your first appearance, you will inform the court about whether you have hired a lawyer. If you have hired an attorney, your attorney will then meet with prosecutors about the details of your case (no questions will ever be asked of you directly). Your lawyer will also start the process of requesting evidence, including police reports, statements from witnesses, video footage, and anything else the state plans to use in building its case. Then, the court will set a date for your first "announcement setting." No pleas or decisions are required or expected at your first appearance.
Announcement Settings
The next step in the process is a series of two announcement settings, the first of which is usually 20 to 30 days following your first appearance. The second announcement setting is generally 20 to 30 days after the first. At either of your two announcement settings, you can let the court know that you are ready to enter a plea. You can also announce that you would like to set your case for trial.
The time in between your first appearance and your announcement setting is important. During that time, your attorney will be gathering discovery materials from the District Attorney's office, including all of the state's evidence. Your lawyer should also have time to review all of the evidence, looking for any problems that could warrant a dismissal of DWI charges. Details like these are crucial in helping you decide what plea to enter and whether to request a trial.
Plea Deals
All decisions about how to proceed with your case are entirely up to you. Your attorney can provide advice and valuable guidance, but the decisions are yours. If you elect not to set your case for trial, you might decide to accept a plea bargain agreement. Before you enter a guilty plea and accept a plea deal, it is critical that you work closely with your lawyer to be sure that you making a good choice. If there are procedural or evidentiary defects in your case or the evidence is not sufficient to convict you, accepting a plea bargain might not be the best option. Your attorney should explain the pros and cons so that you can make an informed decision.
Going to Trial
While the decision to set your case for trial is yours and yours alone, you should ensure that your attorney has the necessary experience and skills to manage a DWI trial. Not all lawyers are experienced in the courtroom, and the stakes are too high to entrust your case to an attorney who is not equipped to handle the pressure.
Your attorney should never guarantee the outcome of your case. Instead, your lawyer should give you a careful and honest evaluation of the strengths and weaknesses of your case. Your attorney should be able to explain why a not guilty verdict is likely, but only if it is the truth. Once you are armed with the necessary information, only you can decide whether to go to trial or not.
It is important to understand that, in most cases, punishments for a DWI conviction are not increased by going to trial. In fact, judges and juries tend to hand down more lenient sentences if you are found guilty than prosecutors generally offer in a plea bargain. This is because, at trial, the judge and jury get to hear a full accounting of all the facts and the circumstances that led to your arrest. In a plea deal, the judge who handles sentencing is rarely given all the facts.
Contact Our Office
If you or someone you love has been charged with DWI, contact our office. The team at the Law Offices of Biederman & Burleson P.L.L.C. has secured more than 500 trial victories in DWI cases, and we are prepared to put our experience to work for you. Call 469-333-3333 for a free consultation. We serve Collin County, Denton County, and Dallas County, Texas.