Firearms and Weapons Charges Attorneys in Collin County
Frisco Lawyers for Clients Charged With Federal Gun Crimes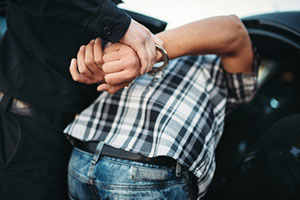 At the Law Offices of Biederman & Burleson P.L.L.C. in Frisco, Texas, our attorneys are committed to protecting the constitutional rights of our clients, regardless of the charges they may be facing. We handle a wide variety of state and federal criminal cases, including firearms and weapons charges in federal court. Our lawyers understand that a federal weapons charge is extremely serious, with severe penalties possible for a conviction. We have helped many clients successfully defend against such charges, and we are prepared to put our proven, team-based approach to work on your behalf.
Understanding Federal Weapons Charges
In recent decades, the federal government has enacted a number of measures as part of its effort to combat gun violence in the United States. According to federal law, the term "firearm" refers to any weapon designed to expel a projectile by explosive action, as well as the frame or receiver of any such weapon. A silencer or muffler is also considered a firearm, as is any other destructive device. Pellet guns, BB guns, and other weapons that use compressed air do not generally meet the federal definition of a firearm.
The laws that pertain to firearms and guns in the United States can be very complicated and difficult to understand. This is due, in part, to the fact that such laws must be carefully constructed so as to not be deemed unconstitutional. As a basic guideline, federal firearm offenses include:
Possessing a firearm illegally.

Certain individuals are not permitted to possess guns, including convicted felons, those with domestic violence convictions or who have a restraining order against them, and dishonorably discharged former military members.

Unlawfully obtaining firearms. To purchase a weapon legally, you must follow specific procedures that may depend on where and from whom you wish to buy a firearm. These procedures may include passing background checks and registering the weapon.
Using or carrying a firearm during the commission of certain crimes. If you are accused of engaging in drug trafficking or committing a violent crime while carrying a weapon, you could face federal firearms charges, even if the weapon was not used.
Weapons trafficking. Trafficking refers to the illegal buying and selling of weapons or firearms, including across state lines or international borders.
The penalties for a federal firearms conviction can be extremely serious and may include many years in a federal penitentiary. No matter what type of federal weapons charge you may be facing, our experienced team is ready to help you.
Dallas County Counsel Protecting the Rights of Defendants
Attorneys Troy Burleson and Hunter Biederman are experienced criminal defense attorneys who are admitted to practice in the federal courts for the Eastern District and Northern District of Texas. We understand that arrests on federal weapons charges are often supported by evidence gathered through many months of investigation. However, we also realize that is not uncommon for there to be problems with the government's evidence. Evidence that was improperly handled or obtained without a required warrant could result in full dismissal of your charges.
When you contact our firm, we will go right to work in reviewing the circumstance of your arrest and the events surrounding it. We will review police reports, witness statements, and the government's evidence looking for potential weaknesses in the case against you. From there, we will develop a strategy designed to obtain the best possible outcome. We understand the stakes, and we will do what it takes to help you avoid a conviction.
Schedule a Free Consultation Today
If you are facing any type of federal weapons charges, contact our office. Call 469-333-3333 for a free consultation and case review with an attorney from the Law Offices of Biederman & Burleson P.L.L.C. today. Our firm represents federal criminal defendants in Collin County, Denton County, and Dallas County, Texas.