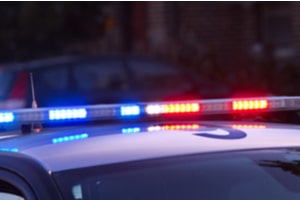 There is no doubt that law enforcement officers are a crucial component in a safe and functioning society. However, the U.S. Constitution, as well as other legislation, Limits the authority of police officers and other government officials in order to protect citizens' rights. If you are ever stopped by police or arrested for a criminal offense, it is crucial that you assert your rights and avoid these common mistakes.
Acting Suspiciously or Aggressively During a Traffic Stop
If you are pulled over for speeding, running a stop sign, or another alleged infraction, it is important to remember that many traffic stops result in little more than a warning or minor fine. The actions that you take during the traffic stop can directly influence how the traffic stop ends. When you see flashing lights, pull over and turn the vehicle off. When the officer walks over to your car, roll down the window and respond politely in a non-aggressive tone. Give the officer your license, registration, and insurance information if asked for it.
Answering Police Questions Without Your Lawyer Present
Being calm and polite can help prevent a police interaction from escalating. However, this does not mean that you should incriminate yourself by answering police questions. You have a Constitutional right to remain silent and decline police questions without your lawyer present. If the police ask you questions like "Do you know why I pulled you over?" or "Do you know how fast you were going?" The best answer is usually "No." Trying to explain yourself or offering additional information can give the officers more evidence to use against you in any future proceedings. If you are arrested, immediately invoke your right to remain silent and inform officers that you will not answer questions without your lawyer.
...