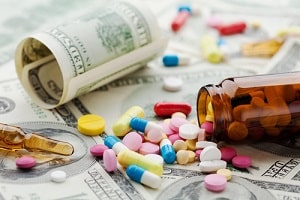 In the state of Texas, criminal drug charges can result in severe consequences that may affect you for the rest of your life, including burdensome fines, extended imprisonment, and a criminal record that can impact your employment opportunities, immigration status, and more. Drug possession on its own is treated as a serious offense, and when you are facing charges of intent to distribute or manufacture drugs, the potential penalties are even more significant. However, it can be difficult for the prosecution to prove intent in cases such as these. That is why it is essential that you consult a skilled criminal defense attorney who can build a strong defense on your behalf.
What Are the Penalties for Possession With Intent to Distribute or Manufacture?
You may be charged with possession with intent to distribute or manufacture a controlled substance if law enforcement believes that you are in possession of a drug for purposes other than your own personal use. In most cases, these charges can result in greater penalties than charges of possession alone under Texas law. For example, possessing 1-4 grams of cocaine is a third-degree felony with possible penalties including 2-10 years of imprisonment and up to $10,000 in fines, whereas possessing the same amount with intent to distribute or manufacture is a second-degree felony with a maximum prison sentence of 20 years in addition to a possible $10,000 fine.
...