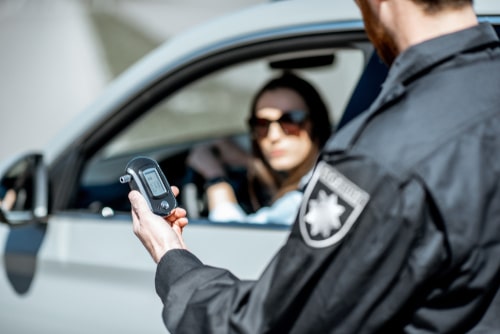 When a police officer believes you are driving while intoxicated, they will work through a process to build the strongest possible case against you. This process involves asking a series of questions about your whereabouts and recent alcohol consumption, they will request that you participate in a series of field sobriety tests, and finally, they will request that you submit to chemical testing. To say this a different way, building the strongest possible DWI case requires your compliance. You may wonder how you should respond to the officer's requests.
Implied Consent
All 50 states have implied consent laws, which means that when you get your driver's license, you inherently agree to submit to chemical tests if an officer believes you are under the influence of an intoxicant while driving a vehicle. The legal concept of implied consent does not apply to answering questions or field sobriety tests. Yet, it does apply to the breathalyzer, the device in which you blow into and then uses your breath to measure your blood-alcohol concentration (BAC).
What makes implied consent confusing is that you might only hear about it after you have been arrested for DWI. Even though you don't technically have a choice, it is still presented as optional. So, you might be wondering why you would help the officer find incriminating evidence against you?
...