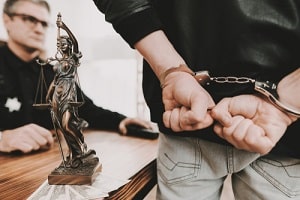 Any relationship is bound to have some degree of conflict. However, when a conflict between romantic partners, roommates, or relatives escalates, an individual may be accused of "family violence." The state of Texas takes allegations of family violence and child abuse very seriously. Consequently, an individual accused of family violence or domestic violence can face harsh criminal consequences. If you have been accused of harming a family member or household member, you may be subject to a Magistrate's Order of Emergency Protection (MOEP). If someone has filed an MOEP against you, understanding your rights and obligations is essential.
Texas Magistrate's Order of Emergency Protection
A Magistrate's Order of Emergency Protection is a court order that is used to protect an alleged victim of domestic violence or stalking from further harassment or abuse. These orders are often referred to as restraining orders or protection orders. In Texas, a judge or "magistrate" is required to issue a MOEP if someone is arrested for family violence involving a deadly weapon or resulting in serious bodily harm. A judge may also issue an MOEP if the order is requested by a law enforcement officer, prosecutor, alleged victim, or the guardian of an alleged victim.
...